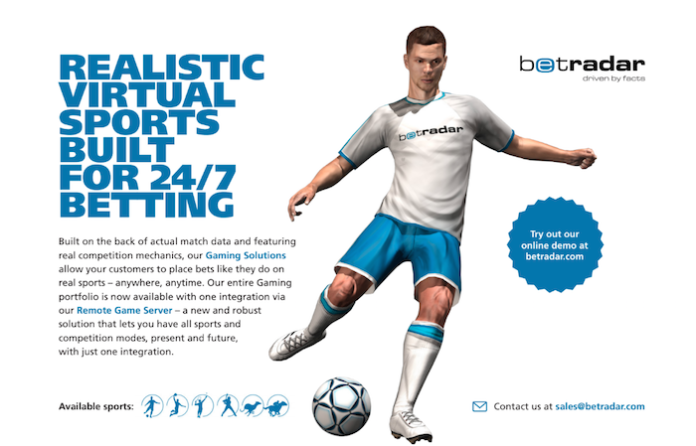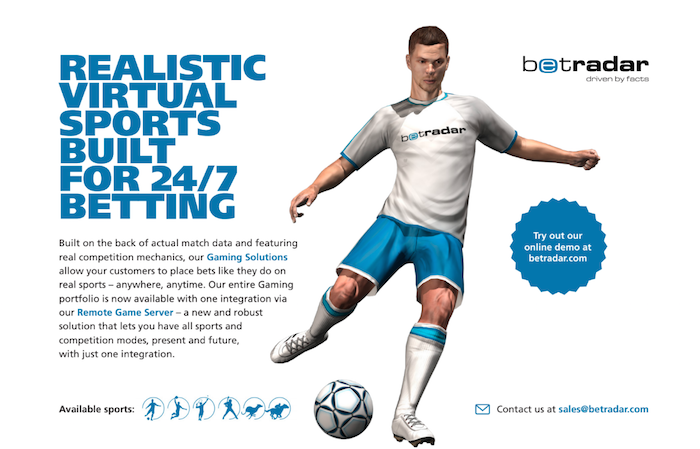 Like many other betting products, when it comes to investing in gaming solutions, operators need to ensure they are of a high-quality and completely flexible if they want to leverage the prospects that virtual sports can offer.
Betradar offers a large selection of virtual sports and In-Play solutions, available 24/7 and customizable to everyone's needs, with our virtual sports portfolio ranging from football and basketball to horse and dog-racing.
Our virtual sports products are focused on being as close to the real thing as possible. To make this happen, we base our products on our market-leading database coupled with video motion capture technology used for leading video games.
Our deep and robust datasets are gained from 20 years in the industry and having exclusive data partnerships with some of the sport's biggest properties. This results in extraordinary levels of realism. Such realism lets punters enjoy the same experience from our Gaming solutions like the one they have from live action sport.  
Operators are empowered to choose what they want to focus on – including videos, odds, statistics centre, competition rosters, and more.
The Betradar In-Play Virtuals offering allows the placing of live bets on full continuous matches at any time and has been optimised for punters who like to bet on form and momentum. In 2020, we are offering Baseball and Tennis options, with other sports in the pipeline.
We are the fastest growing virtual sports supplier in the industry, delivering services to more than 180 customers. Our Gaming portfolio is present across more than 500 websites and 10,000 retail outlets. Distribution channels include mobile, online and in-venue, including terminals.