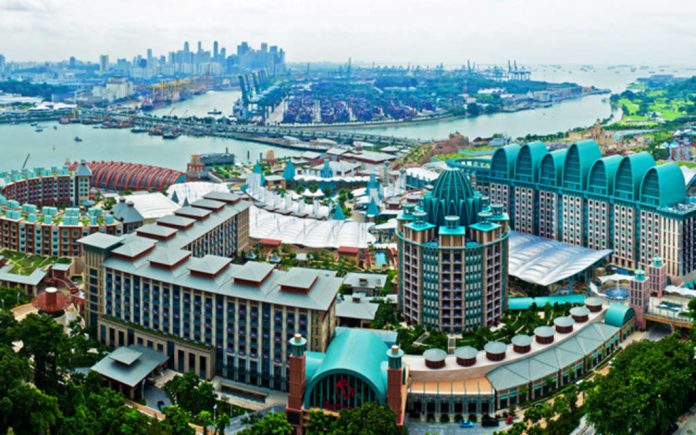 With signs of post-pandemic recovery, Genting Singapore Ltd's third quarter numbers for fiscal 2022 are expected to improve with the credit pack of the company to remain strongly anchored, said Moody's in its latest report.
However, the company's rating is subject to the parent company's (Genting Bhd) credit quality, the report read.
Singapore market's post-pandemic recovery is acting as catalyst in improvising operating performance of the company, after the travel restrictions were eased.
"The improvement reflects the ongoing recovery in operating performance following the lifting of border restrictions in April this year, although earnings are unlikely to return to the 2019 levels until 2024-25," the notes in the report read.
The rating agency also expects the company's EBITDA to rise to SG$630 million ($443 million) in 2022 and further to SG$930 million ($651 million) in 2023.
Visitations in Singapore have increased after the easing of travel restrictions, but have not yet matched the pre-pandemic levels, whereas the operating cost as well as increased tax rates on casino operations, is all expected to put some kind of peer pressure on the bottom-line of the company, the notes in the report reflected.
However, in the above scenario the rating agency is of opinion for the credit parameters of the company to remain strong backed by net cash position and the agency expects the company to become debt-free with maturity of bonds which amounts to SG$206 million ($144 million).
Genting Singapore remains the largest contributor of earnings to parent entity and holds most of the group's consolidated cash balance.
The rating agency is also of a view that despite expected strong third-quarter numbers, Genting Singapore's credit quality is dependent on the credit parameters of its parent Genting Bhd.
Genting Singapore is investing SG$4.5 billion ($3.14 billion) in the expansion of Resorts World Sentosa, as part of the extension of the company's casino license until 2030.
With the expansion activities at Resort World Sentosa undergoing in full-fledged manner, the rating agency expects the company to incur SGD1.4 billion ($979.5 million) of capital spending over a couple of years, but given Genting Singapore's sizable net cash position, it is likely to have sufficient resources to fund the expansion without incurring additional debt, the notes in the report read.