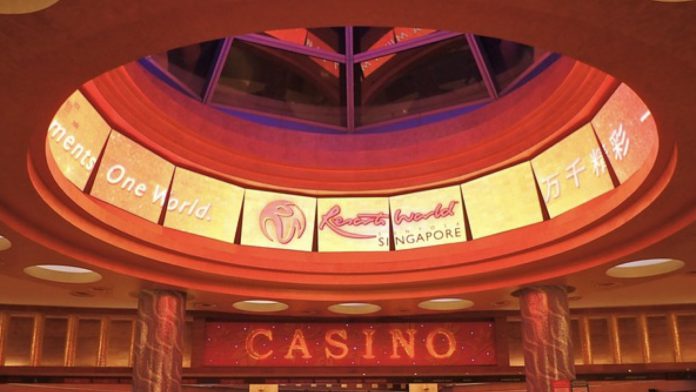 Genting Singapore returned to profit in 1H21 compared with the prior year, but said that international travel needs to resume to spur further growth.
The company posted a net profit of $88.21 million, compared with a loss of $116.6 million the prior year. Revenue gained 24 percent to $554.78 million. The company didn't provide quarterly figures, but the data implies 2Q21 revenue of $276.8 million, flat from the prior quarter, and a profit of $53.7 million, higher than the three months to March.
Gaming revenue for the half year came in at $442.9 million, compared with $274.3 million and non-gaming was $104.3 million.
Genting said that it's confident that Singapore will begin easing Covid restrictions, including border controls, in the near future with the government targeting a 70 percent vaccination rate for this month. However, it said given the pandemic situation in its regional neighbours and largest source markets, it expects the return of travel to be protracted.
Last year, Genting Singapore was closed from April 6 to June 30 due to the Covid crisis.
"While Singapore has progressively been reopening the economy at the start of the year, the emergence of a new virus variant and the detection of several clusters of infections, resulted in the Multi-Ministry Taskforce reintroducing stricter measures and tighter restrictions," Genting said.
"The current situation only caters to a limited market of the smaller local population. In the short term, we do not anticipate any measurable increase in business sentiment until we have greater visibility of the border openings."
The company said it has been focusing on creating experiences to drive visitation form the local market.
Bernstein noted that the company's bottom line was helped by cost cutting, leading to an improved EBITDA margin of 53 percent, compared with 46 percent in 1Q.
However, the company says spending will increase in the coming quarter as the government prepares to reopen for travel from September.
"As RWS had 80 percent foreign visitors pre-Covid, with Singapore's vaccination rate reaching 70 percent and the government's determination to reopen travel, the second half may see a better recover," Bernstein said.
Construction on its $4.5 billion expansion is seen resuming next year, with development delayed due to a shortage of labour due to Covid.
It is currently waiting to hear the outcome from its bid for a license in Yokohama, Japan.