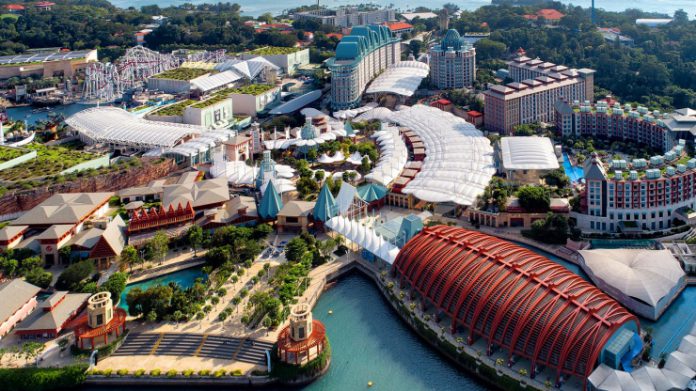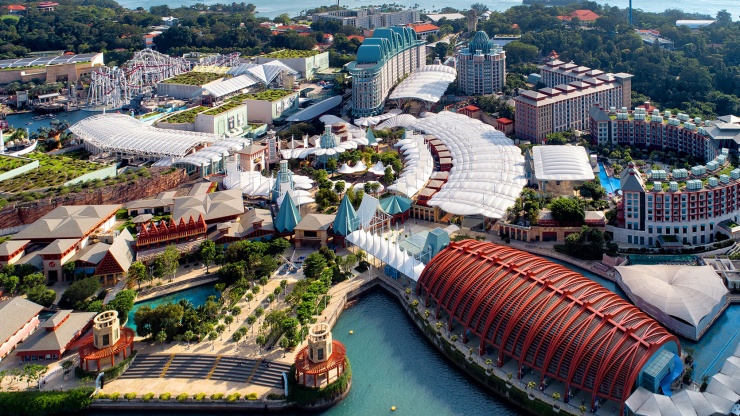 Genting Singapore's weaker-than-expected Q1 results is likely to trigger a series of estimate reductions from analysts, with Maybank leading the way by slashing its forecasts for the operator of Resorts World Sentosa.
The company on Friday reported a slight 2 percent increase in casino sales from the final quarter of last year, indicating that the pent-up demand that had been driving recovery has largely stalled. Most other metrics for the group showed a deterioration both sequentially from the prior quarter and from the same period a year earlier.
Gaming revenue came in at S$216.9 million, down 19 percent from a year earlier and up marginally from $213.5 million in the final quarter of the year.
Total revenue fell 32 percent year-over-year to $277.9 million and was down 12 percent from the prior quarter.
"While we did expect a flattening in earnings in 1H21 as international borders are still restricted and the domestic market is already well-served by GENS since reopening last year (i.e. there is not much further upside from domestic tourists), the extent of earnings decline is still larger than we expected, leading to a below-expected result," analysts at Nomura wrote in a note. 
"Overall, we believe the Street is likely to reduce estimates for GENS' FY21 result as a consequence of the miss." 
The group's performance was weaker than its rival Marina Bay Sands, which posted a 19 percent increase in rolling chip volumes, 20 percent in mass table drop and 12 percent for machine handle.
Maybank was one of the first out of the gate cutting its earnings forecasts for Genting Singapore by 59 percent this year due to the slower-than-expected recovery and ongoing closures in key markets.
The firm said it has reduced its 2022 earnings forecast by 45 percent, but has increased 2023 by five percent.
Maybank says its now expecting VIP volume to be at 25 percent of pre-Covid levels this year, down from its forecast for 50 percent. It sees the mass market recovering to 60 percent from a prior estimate of 75 percent.
As well as a third wave of infections in neighbouring Malaysia, a key source for Genting's mass market clientele, Singapore has seen rising community infections. As a result, the operating capacity of integrated resorts has been cut from 65 percent to 50 percent.
Still, once the situation normalizes, analysts are bullish about the future prospects for the group.
Nomura said it's retaining its "buy" stance to "play the eventual rebound in tourist traffic, once vaccination coverage increases globally."