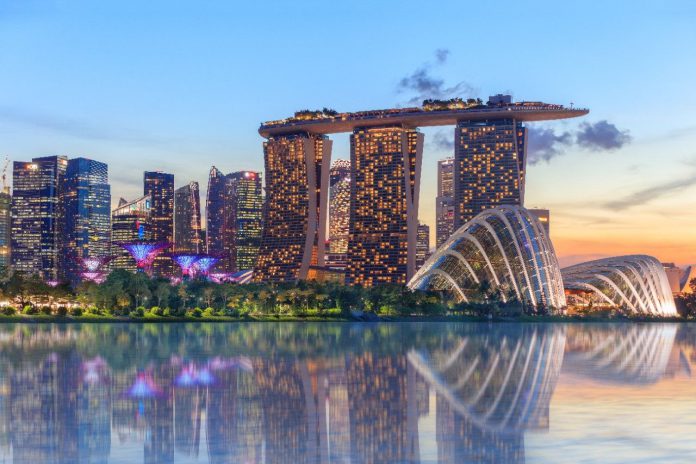 The Singapore government said on Friday that it would ease restrictions on travel for fully vaccinated visitors from countries considered as safe from August. 20th.
Travellers from Australia, Austria, Canada, Germany, Norway, South Korea and Switzerland will be able to opt out of dedicated stay-home notice facilities and can choose to either serve their 14-day quarantine in their respective residences or accommodation of their choice.
They must be fully vaccinated and have been in one of the permitted countries for at least 21 consecutive days prior to arrival.
The government also said that it will allow entrance to fully vaccinated work pass holders and their dependents from August 10th, even from higher risk countries, as long as they are fully vaccinated.
The Multi-Ministry Taskforce said the easing would facilitate travel to the city state, where 67 percent of the 5.7 million population is now immunised.
Also from August 10, dining in will be permitted and the maximum group size will rise from two to five. The following week work from home rules will also be eased.
Singapore was one of the first countries in Asia to move away from a zero Covid policy, saying in July that it would learn to live with the disease, recognising it couldn't keep its border and economy shut down indefinitely. However, just a few weeks later it returned to strict lockdowns due to rising cases of the Delta variant.
The reason given for the U-turn was that not enough of the vulnerable in the population had been vaccinated.
Marina Bay Sands announced it had reopened its casino on Thursday, August 5 after a two-week pause from July 22 due to a cluster of Covid-19 cases in its venue.
The operator says the casino now joins other venues and attractions at Marina Bay Sands that are currently operating, adhering to the highest safety, hygiene, and testing standards, often going beyond regulatory guidelines.
The company has also pointed to its high vaccination rates amongst staff, which have reached nearly 90 percent.