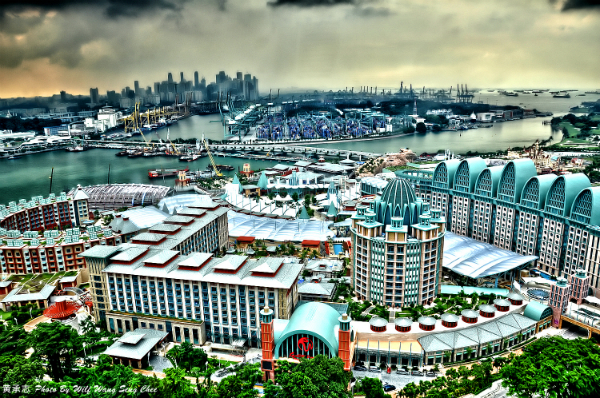 After having a meeting with Genting Singapore management, analyst Samuel Yin Shao Yang at Maybank cuts its core net profit forecasts by 12 percent and EBITDA forecast by 14 percent for 2023.
However, the investment bank notes Genting Singapore's operations "have been improving steadily". "While EBITDA margins may come in a tad lower than we expected, absolute EBITDA is on track to recover to pre-COVID levels in FY24E".
In a Monday note, Maybank indicates that all major operating metrics, including VIP volume, mass tables GGR, slot machine GGR, and non-gaming revenue, are trending higher quarter-to-quarter. The high-margin slot machine GGR continues to grow, driven by locals.
Regarding the non-gaming, its revenue is recovering as it dipped 15 percent quarter to quarter in 1Q23 "due to Singaporeans traveling abroad in March for the school holidays".
Among the reasons listed that may contribute to the slower profitability of the company, Yang points out that  Resorts World Sentosa's operator raised its headcount from 7,208 at end-FY22 and "incurred more marketing expenses to attract more Chinese tourists." At the same time, the report mentions that 2023 May Chinese visitor arrivals came in at only 20 percent of May of 2019 levels.  
Yang is comfortable in forecasting mass market GGR to reach 105 percent of 2019 levels still this year, and VIP volume may recover to 88 percent of pre-pandemic levels. "As more Chinese return, we still expect the FY24E mass market to hit 120 percent of FY19 levels," he added. However, he notes that "EBITDA margins are unlikely to hit 50% in FY24E."
Even with Maybank's lower EBITDA forecasts, the analyst still expects FY24E EBITDA to return to FY19 levels by then. "This is more meaningful when we consider that gaming tax rates will effectively be 5ppts higher by then."
Maybank also notes that "Genting Singapore will not make a second bid for a Japanese IR license and it is too early to tell if it will bid for a Thai one.".