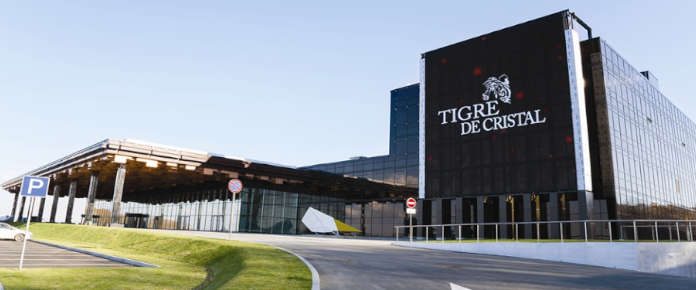 Locals seeking staycations are likely to provide strong support for Summit Ascent in the short term until international travel resumes, Citic Securities analysts wrote in a note.
Describing the Suncity Holdings-owned company as a "pearl off the shore of Far East Russia," analysts He Pianpian and Lei Juncheng said local demand has been stronger than ever since the Tigre de Cristal resort reopened on July 15. 
"As a major player in this new gaming market, we like its fundamentals in all aspects," they wrote. "We believe it is a strong regional play ready to benefit from the surge in staycation demand." 
The company was EBITDA-positive in both August and September, with both mass and slot turnover back to pre-Covid levels. 
From mid-2021, the analysts see growth being boosted by overseas travel, notably from Japan and South Korea, which are only about two to three hours away by air. 
Citic divides successful entertainment destinations into two types. Gaming hubs, such as Macau, with a cluster of IRs, or a popular tourism destination with just a handful of resorts, such as Vietnam.
Tigre de Crystal, they argue, has the benefit of being both. 
"We believe that Vladivostok is both a popular tourist destination rich in Sino-Russian history and scenic views and with a budding gaming hub in the Far East.
There are now two resorts in the Primorye Development Zone after the opening of Shambhala in October, while Hong Kong-listed NagaCorp also has an IR under construction there. Primorye officials have said other foreign investors have also expressed an interest in the zone, which has one of the most favorable tax rates in the Asia-Pacific region.
Efforts to build the zone got off to a slow start, with projects delayed, however, analysts seem to be increasingly noting potential. Earlier this month, Credit Suisse wrote a report giving a strong vote of confidence to Summit Ascent's prospects. 
The Citic analysts note that operators in countries which have the support of the local market are faring much better than those in the aftermath of Covid, than those reliant solely on tourists.
For example, they note that South Korea's Kangwon Land has seen gross gambling revenue jump 121 percent from the second to the third quarter. 
The company, which is the only one in the country where locals are allowed to gamble, accounted for half of South Korea's total GGR from 2010 to 2019.