It was another tough year for the Philippines in 2021, which suffered among the most lengthy casino closures in Asia, although 4Q21 figures from Okada Manila indicate that demand is still strong once restrictions are eased.
The casinos were forced to operate under stringent Covid restrictions for much of the second half of the year as the country battled the Delta variant.
On August 5, 2021, the Philippines government placed Metro Manila under Enhanced Community Quarantine, the country's highest level of restrictions, and announced the temporary suspension of numerous economic activities.
On September 16, 2021 the government's new Covid-19 Response Alert System came into place, with Metro Manila placed on level 4, the second highest alert level until the end of September.
This caused casinos to operate only at 50 percent venue capacity, and also imposed a 10 percent limit on the use of indoor restaurant seats, though this was raised to 30 percent at Okada Manila at restaurants with sanitation certification.
These restrictions eased on October 16, as the government reduced the pandemic alert from four to three, and then reduced the alert from three to two on November 5. However, that reprieve was short lived as restrictions have been re-imposed again due to the spread of Omicron.
Despite the difficulties, Tiger Resort, Leisure & Entertainment (TRLE), which operates the Okada Manila, reported a 68 percent surge in 4Q21 gross gambling revenue from the prior quarter, indicating strong pent-up demand as the casinos emerged from lockdowns.
The company, a unit of Japan's Universal Entertainment, also saw a gain year-on-year in GGR of 23.4 percent.
GGR in the quarter was PHP7.01 billion ($137.1 million), while for the year it was PHP18.91 billion, compared with PHP15.32 billion in 2020, which was about 47 percent of its pre-pandemic levels.
That's a much stronger performance than in Macau, where GGR for the market as a whole only recovered to 30 percent of pre-pandemic levels despite the casinos having been open all year.
Okada saw revenue from VIP table games up more than 69 percent sequentially in the quarter at PHP3.77 billion, while mass table games generated revenue of PHP1.34 billion, up 58 percent. Gaming machine revenue was PHP1.90 billion, up from PHP1.09 billion in the prior quarter.
TRLE reported adjusted segment EBITDA of PHP1.36 billion, compared with PHP443 million in the prior quarter. For the year, EBITDA was PHP2.30 billion, swinging back into profit from a loss of PHP1.26 billion the prior year. Before the pandemic, the group reported full-year EBITDA of PHP6.87 billion.
The other operators in Entertainment City have yet to report their results, although if they are in line with Okada, it will confirm the underlying strength of the market in the Philippines.
Unlike most jurisdictions in the region, it is supported by a large domestic population where consumer spending power is rising.
First Metro Investment Corporation (FMIC) has predicted that this year's economic growth will be driven by sustained domestic demand, easing inflation, election expenditures, and accelerated government spending on infrastructure projects.
"Notwithstanding the ongoing pandemic, and Omicron sparking the third wave of infections, we are still optimistic that Philippine growth will further accelerate and get back on its trajectory of 6-7 percent in 2022," FMIC president Jose Patricio Dumlao told a virtual briefing.
Dumlao said the economy registered a 4.9-percent growth in the first three quarters of 2021 and the growth momentum likely spilled over in the fourth quarter given further economic reopening and easing mobility restrictions.
Presidential elections will be held in May and although political risk has often been a danger for the country's gaming industry, the candidates in the race have so far not thrown up any red flags.
The five hopefuls include the son of former dictator Ferdinand Marcos, a teen-actor-turned mayor, a former boxing champ, a police chief once on Interpol's most-wanted list and the current vice president, who is a firm opponent of Duterte.
Ferdinand Marcos Junior, known as Bong Bong, has emerged as the clear front runner in an opinion poll just before Christmas. His campaign got a boost when Duterte's daughter, Sara Duterte-Carpio, who had been seen as a likely popular candidate in her own right, said in November she would not stand but would be Bong Bong's running mate.
"Bongbong Marcos represents the establishment, and establishment politicians tend to support established industries," said Andrew Klebanow, founder of gambling consultancy consortium C3 Gaming. "He is probably the most pro-business and pro-gambling candidate in the presidential field."
---
Court dismisses fraud charges against former Okada Manila head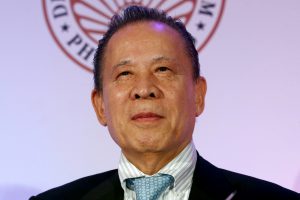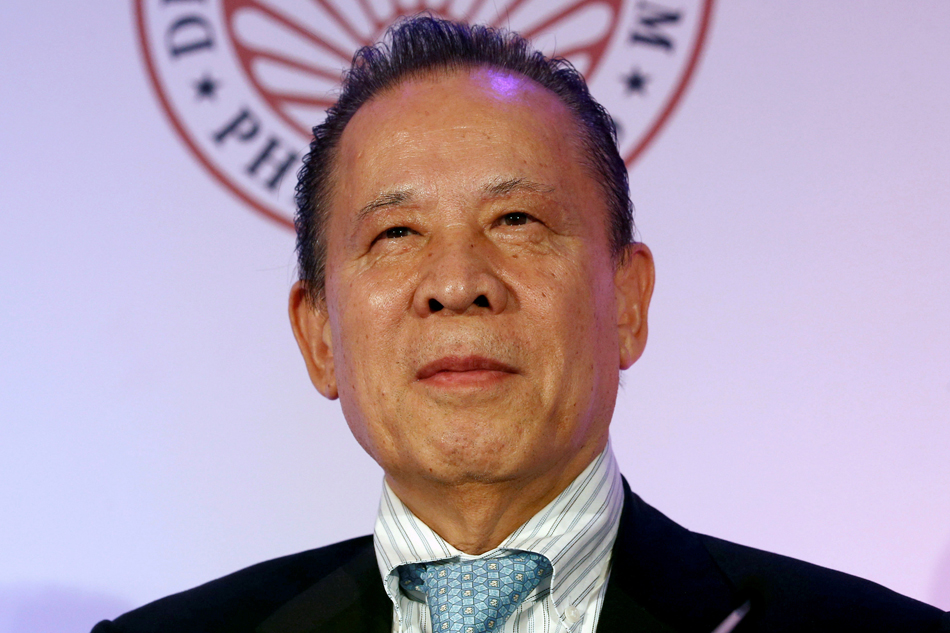 The Philippines Court of Appeals has dismissed a charge of embezzlement levelled against Japanese mogul Kazuo Okada and his associate, Takahiro Usui. The judge also quashed the warrants for arrest for the two men issued by a regional trial court in Paranaque City in 2019. The complaints against Okada and Usui were filed in 2018 by Tiger Resorts & Leisure, the local unit of Universal Entertainment that operates Okada Manila.
Okada is former chairman and CEO of the company, while Usui was chief operating officer. The company accused the executives of embezzling $3 million. However, the Court of Appeals found the lower court had failed to adequately prove its case. "In this case, apart from the procedural defect of failing to issue an order explaining his finding of probable cause, the lower court likewise gravely abused its discretion in issuing the warrant of arrest when the records suggest that there is no probable cause" the ruling said.
---
Interblock announces installations in Hann Casino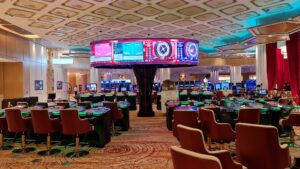 Interblock has installed an ETG stadium and Megastar Roulette at the revamped and expanded Hann Casino Resort in Clark, Philippines. The venue was formerly known as the Widus Hotel and Casino complex. The 48-seat ETG Stadium consists of 40 G5 Diamond Play Stations with Live Twin Table Baccarat and Live Roulette, with multigame, multi-denomination and multi-lingual support.
An additional Diamond Megastar Roulette 8 was installed nearby. Michael Hu, Interblock President for Asia Pacific, said: "We are thrilled for Interblock's products to be part of the vision to attract tourism to Clark area. We wish Hann Casino and Resort great success in years to come."