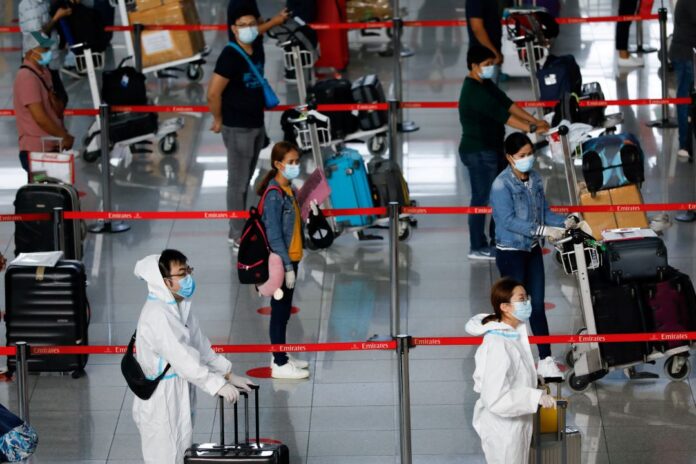 The Philippines Department of Transportation Secretary has said he's in favor of imposing COVID testing and control measures on inbound travelers from China due to the rapid rise in infections in the country.
Speaking to the media, the official noted that "we should be careful about Chinese visitors coming into the Philippines".
The statement comes as at least 25 million people are expected to have contracted the virus in China, amongst its new about-face policy to re-open, reversing nearly three years of its zero-COVID policy.
Also in favor of the decision was the president of the Tourism Congress of the Philippines, telling media that "we would recommend entry requirements for tourists coming to the Philippines," from China, and that "there should be pre-testing before departure and upon arrival, then quarantine if found positive".
The official noted that the Philippines was seeing a rebound in tourism volumes, and that "any disruption due to a possible resurgence of the virus may set us back", according to reports.
In focus is the January Lunar New Year holiday, starting on January 22nd. Given mainland China's announced decision to eliminate quarantine on arrival starting January 8th, outbound tourism is expected to boom, with nations already preparing for a possible wave of infected travelers.
Speaking to Business Mirror, the managing director of Megaworld Hotels and Resorts, the operator of Solaire, noted that "We all have had enough of the agony of having to address the Covid pandemic in the past couple of years. We will really appreciate it if the Philippine government can have stepped-up requirements in the arrival of Chinese tourists or travelers from any country that still pose high count of infections."
Despite the cautious tone, Cleofe Albiso noted that transition plans can be set in motion if the number of cases decrease, noting that "we recognize the need for foreign tourist to come and support our destinations".
China had previously accounted for about 20 percent of pre-pandemic visitors to the Philippines.