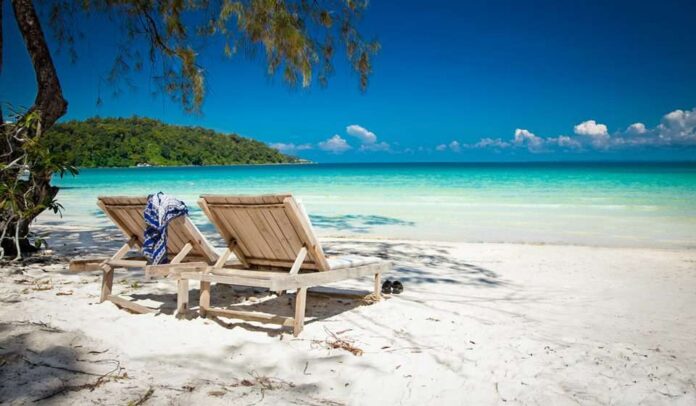 Asia Pacific, which has lagged international tourism growth this year, is projected to see 148.3 percent growth in spending next year as more destinations reopen their borders.
According to a report from the World Travel & Tourism Council and Trip.com, spending on domestic travel in the Asian region was up 49 percent this year. However, it was also the only region to record a further decline in international tourism spending, with a drop of 24.9 percent.
Globally, domestic spending is likely to rise 41.5 percent this year and 24.3 percent in 2022, while for the first time since the pandemic, international spending will outstrip domestic next year with growth of 93.8 percent and 9.3 percent respectively.
Asia's integrated resorts have been hit hard by the border closures, as many jurisdictions around the region, such as Vietnam, Cambodia and South Korea, do not permit their nationals to gamble. Government policies to spur domestic tourism and promote staycation packages have helped to generate non-gaming revenue, but international borders need to reopen to drive gross gambling revenue growth, analysts have said.
Although international tourism is expected to resume in Asia next year, the report predicts that domestic spending and demand for staycations will remain high. This will be particularly true in China, where the borders remain closed.
Survey data from the October National Day holiday this year showed that 49.1 percent of Chinese tourists are opting for in-province travel, which is 4.1 percentage points higher than in 2020. In addition 88.3 percent of tourists are choosing to travel within a 300km radius of their home.
Hong Kong, Singapore, South Korea and Japan also all saw significant demand for staycations, helped by government promotions. For example, Trip.com data shows that in-market hotel bookings in Hong Kong in the first two quarters of 2021 saw an increase of over 200 percent compared to the same period in 2019.
The report also found that the pandemic has had an impact on booking trends with flight booking windows at their shortest in H1 2021 at 23 days, a 56 percent decrease compared to 53 days in H1 2019.
The same trends were noted in the hotel sector, as travellers were wary of planning ahead to due sudden changes in travel policies. As a result they are also demanding more flexibility in cancellation policies.
The report also confirmed that travellers are increasingly looking for outdoor adventures and nature-related activities. There is also a greater focus on sustainable tourism with 83 percent of travellers making this a priority in the future.
"It is clear people are really looking forward to travelling again. Consumers are curious, they are looking at new destinations, 'the great outdoors' and travel that benefits the places and people they visit," said Julia Simpson, WTTC President & CEO. "As travel and tourism represents over 10 percent of global GDP this is good news for jobs and economies."