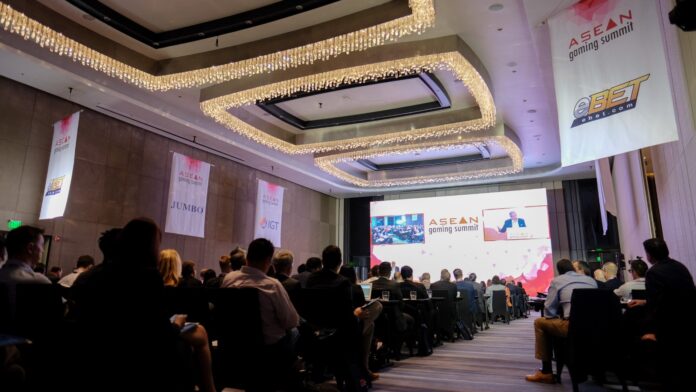 The ASEAN Gaming Summit kicks off in earnest in Manila on Tuesday after a two-year hiatus due to the Covid pandemic.
It's the first major gaming event to return to Asia, with participants keen to guage the level of pent-up demand that's being experienced in the Philippines and elsewhere in the region.
The conference will be live streamed for those who were unable to attend in person, with registration available by clicking on this link.
Tuesday's agenda will be dedicated mostly to issues facing land-based casinos in the Philippines and around Asia.
After a welcoming address from Asia Gaming Brief Managing Director Luis Pereira, the keynote speech will be given by Dan Cecilio, who is the vice president for the licensing and regulatory group at the Philippines Amusement and Gaming Corp. (PAGCOR).
Dan will speak about the vision for the Philippines' gaming industry going forward. PAGCOR has been the most forward looking regulator in Asia, becoming the first to issue licenses for domestic online gambling at the end of 2020 in an effort to stamp out illegal gambling and raise revenue.
The country's land-based industry is recovering strongly and is expected to be one of the best-performing in Asia this year as travel gradually returns and it benefits from strong pent-up demand from local players. There will be a panel session dedicated to examining this growth potential.
There will also be a session to discuss the changing face of Asia's IRs. Covid has had an impact on travel preferences and it's not guaranteed that the region's glitzy lobbies and VIP offerings will still be what players are looking for. Add to that a lack of Chinese and Asia's IRs may need to change.
The conference will also examine the move towards cashless in Asia's casinos, where implementation has been challenging for a range of reasons, not least the player desire for privacy. The speakers will discuss what factors are standing in the way of successful integration.
Also on Day 1 will be a series of property presentations from some of the region's leading operators.
NUSTAR Resort & Casino vice president, Trevor Hammond, will present the Philippines' newcomer on the block. The resort opened in May and is the first IR on the island of Cebu, one of the country's premier holiday destinations.
Also speaking will be Angel Sueiro, chief operating officer of PH Resorts Group, which is building the Emerald Resort on Cebu; David Lawrence, casino general manager at Thunderbird Resorts and Tim McNally, chairman of Cambodia's NagaCorp.
Rounding out the day, the conference will discuss the latest developments in Japan's dragging efforts to establish IRs and an update on the saga on Saipan, where Imperial Pacific International is still fighting to keep its monopoly license against the regulator's attempts to strip it for non-payment of fees.