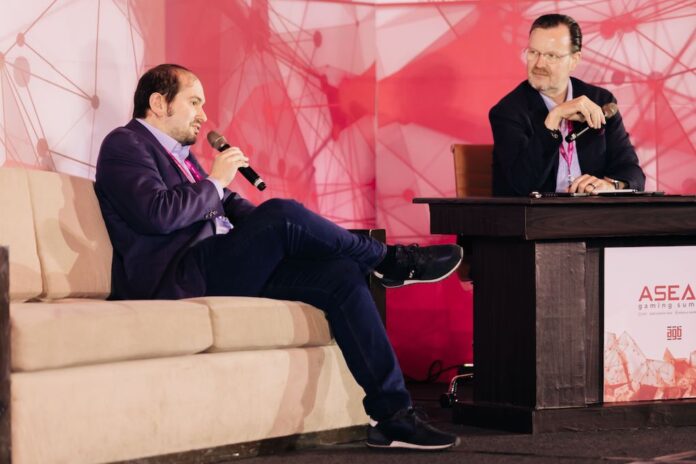 Gamblers who are taking advantage of open source or relatively cheap-to-acquire Artificial Intelligence resources could be gaining a massive upper hand over operators.
That was just one of the various avenues explored during Tuesday's panel at the ASEAN Gaming Summit which explored the possible impacts of Artificial Intelligence on the gaming sphere – among other tech advancements.
Presenter Frank Schuengel noted that AI has now become so accessible that "if a player throws all the statistical data into these tools to predict a strategy […] then suddenly you have a player that can be more selective and have a higher chance of winning".
During a fireside chat alongside Schuengel, expert Harman Brenninkbeijer pointed out that this expansion into something as complex as a random number generator of a slot machine – for example on an online casino, could be much more complex than calculating odds of a poker game – a choice which could already be changing how players bet online.
Both agree to the sweeping potential of change that AI is bringing to the sphere, bringing up the question of whether the implementation of AI by either player or operator is in fact cheating, when it comes to the classical definition of gambling.
AI is already being implemented, with numerous sportsbooks already publicly marketing its benefits for clients, recalculating odds based upon behavior, trends and many other factors.
And players are bound to be using it, notes Scheungel, stating that "there's never been so much computer firepower in the hands of players".
Both experts agree that regulation is going to be key, both in regards to self-management – to ensure that players can trust operators and vice-versa – and in how markets regulate AI's interaction in the gaming sphere.