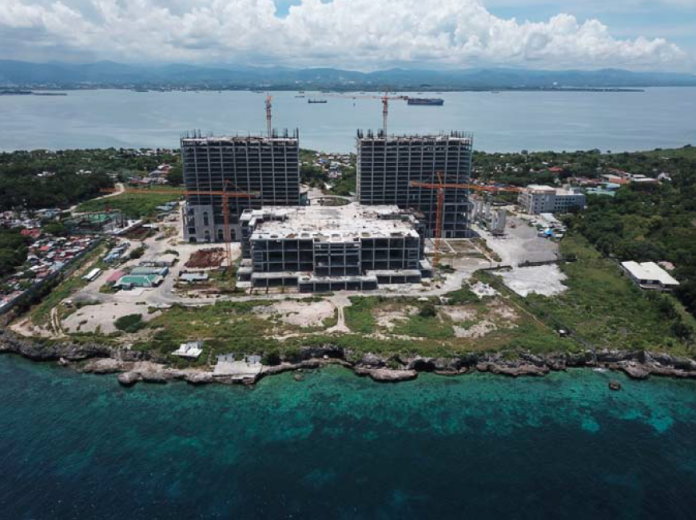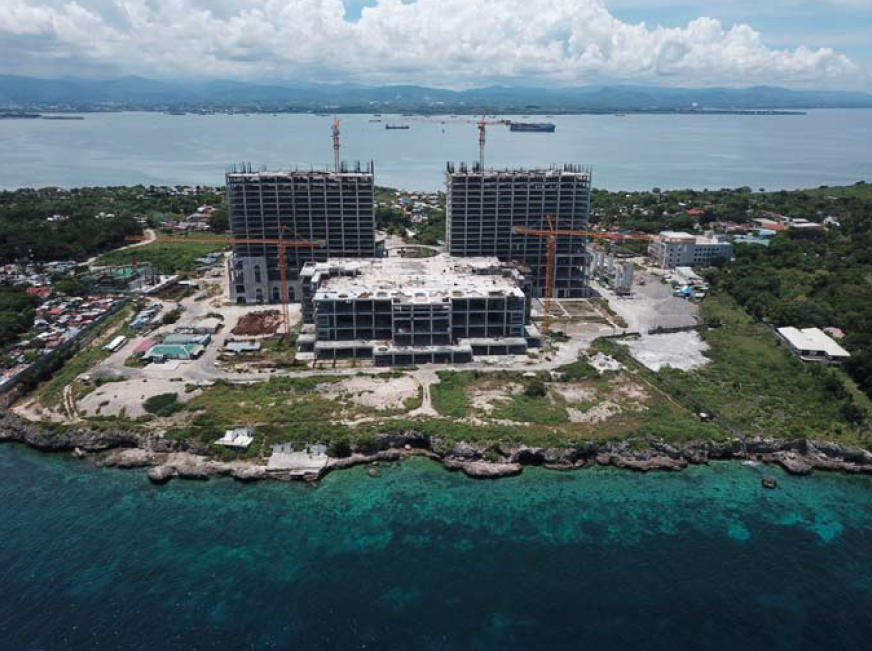 Cebu, with its white-sand beaches and coral reefs, was one of the most visited tourism destinations in the Philippines in 2019 and has sparked the interest of integrated resort investors as a potential gaming hub.
The province in the central Visayas is home to Cebu Island itself and about 150 smaller islands in the vicinity. Home to 3.3 million people, it's the second largest metropolis in the country.
Visitor arrivals to the Philippines rose 15.2 percent to 8.2 million in 2019. Koreans made up the biggest segment of the market accounting for 1.9 million arrivals, although China was hot on its heels at 1.7 million and was the fastest growing, up 38.5 percent on the year.
Cebu, which hosts the new Mactan International Airport, was second to Manila in terms of direct foreign arrivals by air, accounting for 20 percent of the total, while the city was one of the most visited in the Philippines, according to the Department of Tourism. 
From the figures, the potential is clear. However, the Covid pandemic has changed the international outlook in the short term at least and operators will need to tweak their offering to focus on the local market, experts say. 
There are currently about 7 gaming facilities, several of which are smaller operations known as VIP clubs. The full-scale casinos are being operated by the Philippine Amusement and Gaming Corp (PAGCOR), with the major revenue contributor the Waterfront in Cebu City.
In addition, two new integrated resorts are in the works. PH Resorts' Emerald Bay is the largest of the two with 270 rooms scheduled in the first phase of its development. The property, designed by Steelman Partners, is on a beachfront location and is about 20 minutes from the international airport. It's targeting a soft opening early next year.
The second is the Universal Hotels and Resorts' NUStar Resort and Casino, which is also scheduled to open next year in Cebu City. 
"We firmly believe that the presence of Integrated Resort properties in Cebu would provide a huge benefit in the region that would drive more tourists and casino players as Cebu becomes a world-class destination," said Jose Angel Sueiro, chief operating officer of PH Resorts. 
"Currently, Cebu enjoys a very strong and captive local VIP market not only in Cebu but also in the Visayas and Mindanao," he said. "What is missing so far to make it attractive for international players is the existence of high-end facilities, which is what we are building," he said, adding that PH believes the project has the potential to bring in the big gamers. 
However, even without the Covid travel restrictions the market has changed. China's introduction of a "blacklist" of countries targeting its gamblers has raised concerns as to whether VIP gamblers will be prepared to travel to highly visible neighbouring jurisdictions. While Beijing's clampdown on international capital outflows will also hurt junket play. 
"These new casino properties will need to rely upon the locals and as Cebu is the 2nd busiest airport then there is an opportunity to attract premium local play from Manila for short trips away to experience the new integrated resorts," said Scott Feeney, CEO of Gaming Concepts Group. "The casinos in Entertainment City Manila are now quite established so there is a large base of premium locals already familiar with high-end gambling which the new casinos in Cebu can target."
On the downside, Feeney said he doesn't see Cebu as a prime location for international high rollers. "Yes the new projects coming up will be of similar scale to Manila's Entertainment City but I can't see real gamblers making the choice to go to Cebu over Manila and Clark."
Feeney said he's confident that Cebu can support the two new resorts coming on line, but that will probably be to the detriment of the older PAGCOR properties. He estimates demand next year at least could only support 100 tables and 500-800 machines at each casino property.
"Further out with all the uncertainty, the casino operators I feel need to get back to the basics of really focusing on the locals and what makes Filipinos tick," he said. "We know they love to be entertained, but this has taken a backward status due to the insatiable demand from Junkets and Premium play from 2016 to 2019."
Sueiro says PH Resorts plans to adopt targeted strategies to attract both VIP and mass customers both overseas and domestically, "utilizing the principle of marketing to "catchment" geographies, comprising gateway metropolitan areas."
He says the project has been redesigned to accommodate any scenario that would reflect the different weight in addressing each market segment. "In parallel, we executed some changes that would be compliant to health protocols, such as standard measure of distances in the gaming floor."
Spectrum Gaming is more confident about Cebu's potential as a gaming jurisdiction. 
"Spectrum has done some work in Cebu over the years and our takeaways are that some projects are better than others," said Spectrum managing director Fred Gushin. "In my view, Mactan Island, Cebu has potential as a gaming resort. The advantages of Mactan Island include that it is in close proximity to the newly rebuilt airport, it is on an island that has seen the opening and planning of several major hotel projects which brings a steady mix of potential gamers to the island."
In terms of GGR, Feeney said projections need to be cautious due to Covid. He said Entertainment City's GGR in 2023 is likely to be no more than 30 percent of 2019 levels, putting it at about $960 million.
"Clark typically runs at about 5-7 percent of that and I project that Cebu will also be around that level. Therefore NuStar and Emerald would have a 2023 GGR of approx. US$48 million to US$67 million combined."