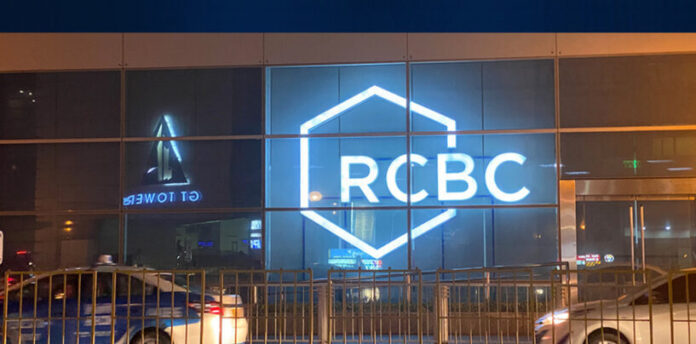 The Supreme Court of New York has denied the motions filed by the Rizal Commercial Banking Corporation (RCBC), in the Philippines, to dismiss a complaint filed by the Bangladesh Bank over the $101 million heist from the bank's Federal Reserve Bank of New York account in 2016.
The court noted that the complaint in the state court is for 'conversion/theft/misappropriation; aiding and abetting the same; conspiracy to commit the same; Fraud (against RCBC); aiding and abetting and conspiracy to commit fraud; conspiracy to commit trespass against chattels (a personal possession); unjust enrichment; and return of money received'.
In its court decision, the state's judicial body noted that it 'denied the motions to dismiss filed by RCBC and its current and previous employee defendants'.
However, the court did note that its decision 'merely resolved the jurisdictional issues and is not in any way, a finding of liability on the part of RCBC or any of the individual defendants'.
It has since 'directed the parties to mediate the dispute'.
RCBC is currently considering the possibility of an appeal against the denial.
The case dates back to the 2016 hack of the Bangladesh Bank's account with the Federal Reserve Bank of New York, with hackers attempting to transfer almost $1 billion out of the account.
A large part of the attempted transfers were blocked, but some $101 million made its way out, with some $20 million traced and recovered from Sri Lanka, while $81 million went to the Philippines.
Only some $18 million of the money transferred to the Philippines has been recovered.
In April of last year, Philippine gaming operator Bloomberry, who operates the Solaire Resort and Casino in Manila's Entertainment City, noted that the civil case brought against it regarding the hack and transfer of funds had been dismissed by the same court that recently ruled against RCBC.
The company noted at the time that it had no knowledge that the funds had been remitted and used to purchase gaming chips, which were then used to play on the gaming floor and in VIP rooms in Solaire.
"The complicity and negligence of people and companies that allowed the funds to be stolen, moved and converted before they reached BRHI were the proximate causes of the loss of Bangladesh Bank. BRHI was a victim and was not complicit in this case," it said.