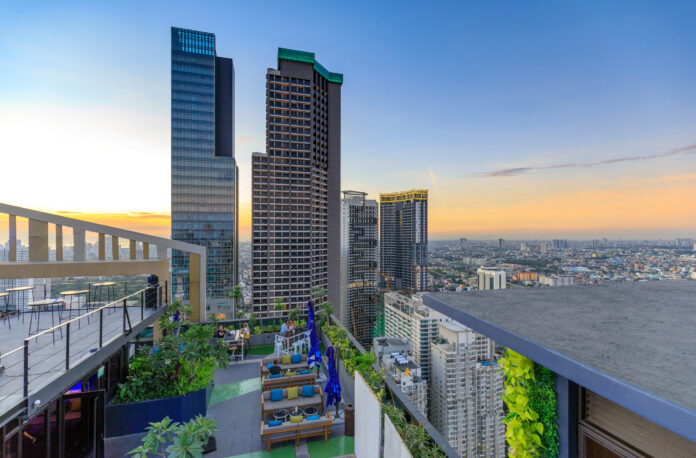 While government officials have complained about the use of the word "exodus" by local media to describe departing Philippine Offshore Gaming Operators (POGOs), it's clear that the sector has shrunk significantly and is still shrinking.
According to figures on the Philippine Amusement and Gaming Corp (PAGCOR) website, only 33 POGOs have been given permission to resume operations post-Covid 19, from a total of 55 prior to the pandemic.
However, according to predictions from one of the country's leading real estate firms, that outbound trend is accelerating.
David Leechiu, who is CEO of Leechiu Property Consultants with more than 25 years of experience in the business, is expecting a 17-percent vacancy rate in Manila's office market by the end of this year as the online gaming companies leave. That equates to about 300,000 square metres, he told a webinar hosted by local media, adding that at present, POGOs make up for about 1.7 million square metres of space in the Philippine capital.
Unfortunately, that wasn't the end of it. He expects that rate to rise to another 20 to 30 percent next year.
Leechiu attributes the departures to the increasing cost of doing business. The government, in an effort to squeeze more revenue out of the sector to boost Covid-depleted coffers, has imposed a 5 percent tax on gross gambling volume. This, together with the mandate that all back taxes and fees need to be paid before reopening, has proved the final straw for many of the companies.
As has growing anti-Chinese sentiment against the predominantly Mainland workforce, many of whom have decided to return home for good.
The Subic Bay Metropolitan Authority (SBMA) was another to confirm the ongoing outflow.
Speaking to the Philippine National News Agency, SBMA chair Wilma Eisma said she expected the trend to continue as the pandemic dragged on.
She said the number of Chinese workers in POGO firms in the freeport had dropped from 1,500 four months ago to less than 500 at present. Just one firm, the Great Empire Gaming and Amusement Corp. sent all its 368 workers back in June after losing PHP106 million.
As an interesting side note, Eisma released the figures during a Department of Tourism budget meeting, where senators expressed concern about the number of Mainland Chinese who had applied for the Special Resident Retiree's Visa. Apparently, some 27,678 foreigners have applied for such status, some as young as 35, raising concern it was another attempt by POGO workers to subvert immigration and visa requirements.
She said the situation in Subic "is nothing to be alarmed about, because the number of Chinese POGO workers is trending downwards, not upwards."
According to figures from the SBMA Business Group, about 85 percent of the Chinese workers hired by POGO firms here have been retrenched since March when the Covid-19 pandemic hit the global economy hard.
The government had been eyeing P17.5 billion ($360.7 million) in revenue from POGOs this year, compared with the P7 billion that was collected in 2019. The funds would be put towards economic stimulus plans to help the country get back on its feet.
Local industry sources have said PAGCOR is considering plans to legalize online gaming for local Filipinos, given the practice is already widespread in the country. How far this would be able to go to offset the loss of the foreign operators is unclear.
PAGCOR did confirm to AGB that it has received requests from land-based casinos to accept online bets from existing clients and that the departments concerned are conducting studies on the proposal.
Land-based casinos have been permitted to reopen, but only at 30 percent capacity with strict social distancing measures in place. There is also no foreign tourism into the Philippines at present.
PH Resorts Chief Operating Officer Angel Sueiro said the local market at the group's casinos is sufficient to "pay the bills," but doesn't make for an "exciting business." For that international visitors need to return.
Belle 9-month profit plunges 96%
---
Belle Corp., which owns half of City of Dreams Manila, said its income in the January-to-September period plunged by 96 percent to PHP93 million (US$2 million) from last year's P2.56 billion, as the pandemic shuttered its facilities and halted tourist arrivals. Revenues were down by half for the period to P2.91 billion from last year's P5.77 billion. Belle's share in the gaming revenues at City of Dreams Manila declined by 86 percent to P325 million in January to September from P2.38 billion last year.
PH Resorts sets share offer price at 32.8% discount
---
PH Resorts Group Holdings, Inc, the Udenna Group's gaming and hospitality subsidiary, has set the offer price for its follow-on offering of up to 450 million primary common shares at P1.68, a 32.8 percent discount from the top-end of its price range. The net proceeds will be used to partially fund the construction of the first phase of Emerald Bay, the Company's flagship integrated casino beachfront resort in Mactan, Cebu. Emerald Bay will be the first integrated casino resort on Mactan Island with convenient access from the Cebu-Mactan International Airport.