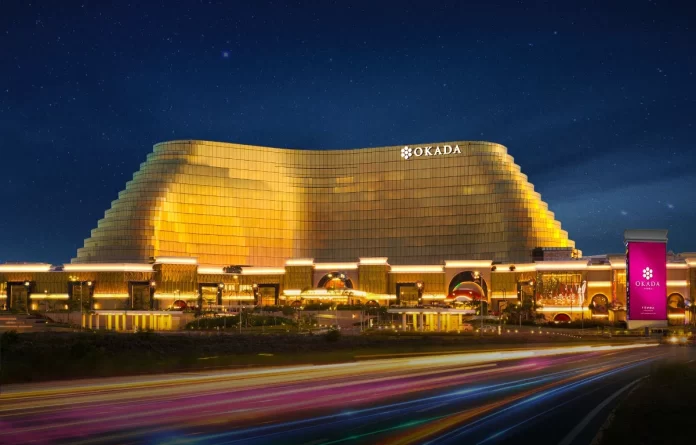 Okada Manila continued to see upticks in gross gaming revenue in the first quarter of the year, with GGR topping PHP11.57 billion ($209.01 million), up 92 percent yearly and an increase of 10 percent quarter-to-quarter.
VIP play led the revenue, at PHP4.5 billion ($81.44 million), up 77 percent yearly and 25 percent quarterly.
Gaming machine revenue was the second-highest GGR performer, bringing in PHP3.9 billion ($70.56 million), double that seen in 1Q22 and up 3.33 percent quarterly.
Meanwhile, mass gaming table revenue totaled PHP3.15 billion ($57.01 million), up 105 percent yearly but just 1.5 percent quarterly.
The results were reported by Universal Entertainment subsidiary Tiger Resorts Leisure and Entertainment Inc (TRLEI), which saw overall revenue of PHP12.6 billion ($227.77 million) during the quarter, up 97 percent yearly.
Adjusted segment EBITDA for TRLEI amounted to PHP3.32 billion ($60.09 million), up 188 percent yearly and 18 percent quarterly.
The yearly comparisons were marred by 'various operating constraints' due to COVID that were in place up up until March 1st of 2022.
During 1Q23, Okada Manila welcomed some 1.48 million visitors, more than double those seen in 1Q22. However, its hotel occupancy rate rose by just 1.2 percent yearly, to 83.7 percent.