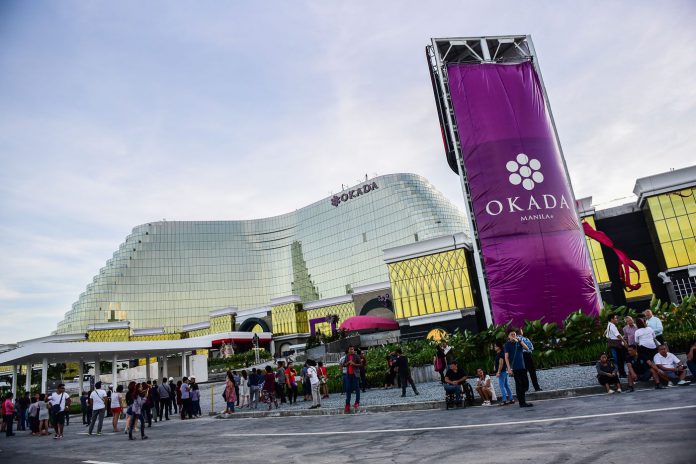 Tiger Resort, Leisure & Entertainment (TRLE), which operates the Okada Manila, reported a 68 percent surge in 4Q21 gross gambling revenue from the prior quarter, indicating strong pent-up demand as the casinos emerged from lockdowns.
The company, a unit of Japan's Universal Entertainment, also saw a gain year-on-year in GGR of 23.4 percent.
GGR in the quarter was PHP7.01 billion ($137.1 million), while for the year it was PHP18.91 billion, compared with PHP15.32 billion in 2020, which was about 47 percent of its pre-pandemic levels.
Revenue from VIP table games was up more than 69 percent sequentially in the quarter at PHP3.77 billion, while mass table games generated revenue fo PHP1.34 billion, up 58 percent. Gaming machine revenue was PHP1.90 billion, up from PHP1.09 in the prior quarter.
TRLE reported adjusted segment EBITDA of PHP1.36 billion, compared with PHP443 million in the prior quarter. For the year, EBITDA was PHP2.30 billion, swinging back into profit from a loss of PHP1.26 billion the prior year. Before the pandemic, the group reported full-year EBITDA of PHP6.87 billion.
Casinos in the Philippines have been operating under stringent Covid restrictions for much of the second half of the year and the alert level in Manila was recently raised again through to January 15th, although the casinos are open with restrictions.
On August 5, 2021, the Philippines government placed Metro Manila under Enhanced Community Quarantine, the country's highest level of restrictions, and announced the temporary suspension of numerous economic activities.
On September 16, 2021 the government's new Covid-19 Response Alert System came into place, with Metro Manila placed on level 4, the second highest alert level until the end of September.
This caused casinos to operate only at 50 percent venue capacity, and also imposed a 10 percent limit on the use of indoor restaurant seats, though this was raised to 30 percent at Okada Manila at restaurants with sanitation certification. Meanwhile, outdoor dine-in was given 30 percent seated capacity, whilst those with sanitation certification was allowed up to 40 percent. Furthermore, hotels were not allowed to accept general guests.
These restrictions eased on October 16, as the government reduced the pandemic alert from four to three, and then reduced the alert from three to two on November 5 before moving back to 3 in December.