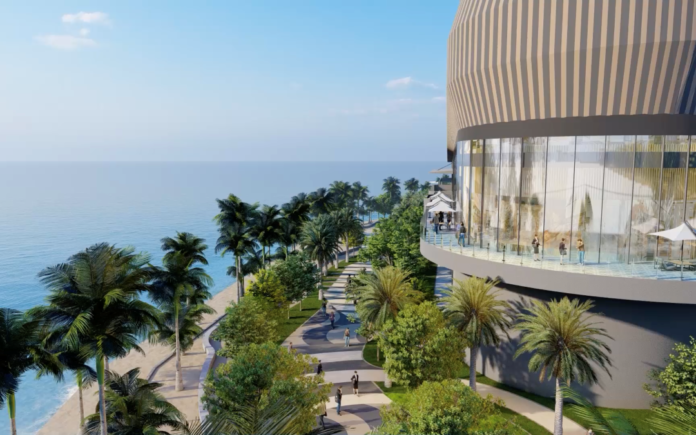 NUSTAR Resort and Casino in Cebu is planning to soft launch its first luxury five-star hotel – Fili Urban Resort in May, local media reports.
Fili Urban Resort general manager Paul Lee said the hotel will be looking to capture pent up demand travelers as vaccination rates continue to improve and travel restrictions ease across the country.
"Countries are re-opening their borders with confidence and certainty, and we believe our timing and what we will be offering hits the sweet spot to capitalize on all of these," said Lee, quoted by SunStar.
Fili Urban Resort will be the first hotel to open this year at the integrated resort, and will be followed by Nustar Hotel Cebu and Grand Summit Hotel.
AGB interviewed the NUSTAR operations team earlier last year where vice president of Table Games, Trevor Hammond, and Katrina Mae de Jesus, head of business development at parent company Universal Hotels & Resorts, outline the vision for the project.
It will offer 379 rooms and suites, and also contains a ballroom and gfive function rooms.
NUSTAR Resort & Casino will be the first integrated resort on the Philippine island of Cebu, when it opens in March, marking a milestone in tourism and gambling development.
As of February 10, 2022, the Philippines will reopen its international borders to fully vaccinated foreign travelers. They will no longer need to be quarantined provided they can provide a negative PCR test result taken 48 hours prior to the departure from the point of origin.