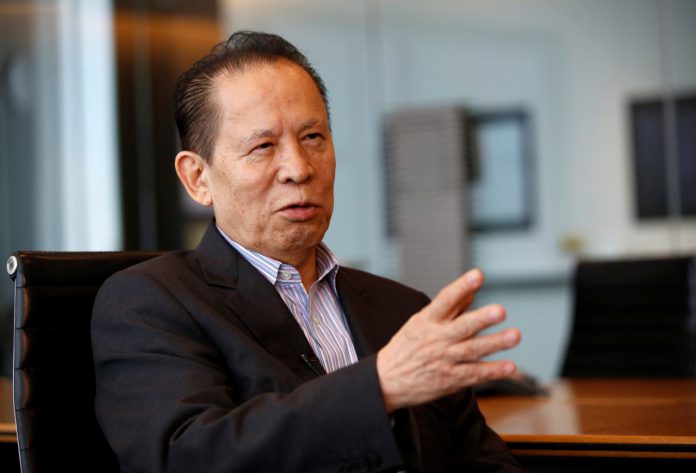 Japanese billionaire Kazuo Okada has refuted allegations of violence in his takeover of Okada Manila and said that he is taking legal action against former executive Hajime Tokuda, who sought to remain at the property.
Okada was granted a status quo ante order from the Philippines' Supreme Court in May, which ordered the board of Tiger Resort, Leisure & Entertainment, to be restored to how it was in 2017. Okada was ousted in that year on charges he embezzled $3 million from the company.
A group representing the Japanese executive, including Antonio Cojuangco and Dindo Espeleta, entered the property on May 31st and took over control.
In an open letter to employees, in which he refers to himself as "Daddy O", Okada said the entry had been peaceful, with Tokuda initially surrendering his ID card and leaving the conference room.
Later, however, when his lawyers arrived, the group shut themselves in the boardroom. As a result, the Okada security department carried him from the building and he was driven home by his driver.
In an open letter to employees, in which he refers to himself as "Daddy O," Okada said there were no slanderous or violent acts and that surveillance cameras inside the resort will attest to that fact.
"Some information on the internet and other extreme comments, such as illegal and violent invasion, occupation of territory and abduction, have been taken up by Universal's Investor Relations report," he wrote, referring to the group's parent company. "We believe that the facts that show the opposite happened will be revealed by the surveillance camera. We are preparing a lawsuit against Mr Tokuda's actions, which we say are in violation of and repugnant to the Supreme Court's order."
Okada also denied reports of bribes that have been circulating the internet.
Tiger Resort Asia Ltd., which is the Hong Kong–based parent of TRLEI, has launched its own legal action against Kazuo Okada and is seeking redress from the Supreme Court.
In his letter, Okada suggested that the appointment of Cojuanco as vice chairman and Espeleta as president of TRLEI may only be a temporary arrangement until his next visit to the Philippines.