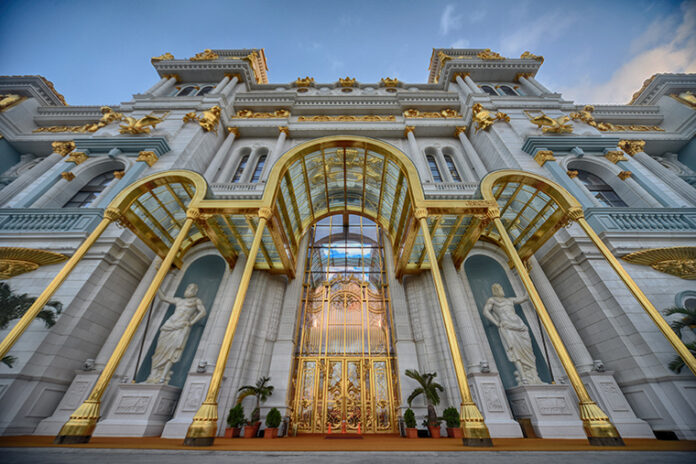 Imperial Pacific (IPI), which is the only casino operator on Saipan, posted a narrower 1H21 loss and said it believes the business is still a going concern despite legal actions and the suspension of its casino license.
The Hong Kong-listed company posted a loss of HK$359 million compared with a loss of HK$797.9 million a year earlier. It booked no revenue in the period as the casino has been closed since March last year due to Covid. It provided no explanation for the narrowing of the loss, though expenses were significantly lower.
Its net current liabilities are listed as HK$10.1 billion, with net liabilities of $3.01 billion. Its capital commitments add up to $512 million.
Despite the challenges, IPI said management believes it will have adequate funds to enable it to operate as a going concern based on its business forecast and cash flow projections.
In April this year, the Commonwealth Casino Commission suspended the company's casino license due to its failure to pay the annual license fees of $15.5 million and a casino regulatory fee of $3.1 million, together with some $6 million in penalties.
The company has contested the fee saying that Covid constitutes a "force majeure" thus exempting it from the obligation. The case is currently being considered by the Superior Court on Saipan.
IPI also said it has been in touch with major lenders to renew borrowings and to extend maturities of those due to mature this year to 2022 and beyond. It still also has access to an unused credit facility provided by an independent third party.
The company also outlined other potential financing measures that are open to the group, but did warn that if they fail to materialize it may no longer be considered a going concern.
Although IPI presented an upbeat assessment of the potential for tourism and its development on Saipan, it is facing an uphill battle. The company faces numerous lawsuits from contractors claiming they have not been paid for work. It is also the subject of a U.S. federal probe.
Legislators on the island are mulling whether to strip the company of its license to operate altogether and instead reopen to new bidders having run out of patience.
In its filing on Tuesday, IPI said its resort will boast 10 restaurants of Michelin grade as well as 193 gaming tables and 365 slot machines.