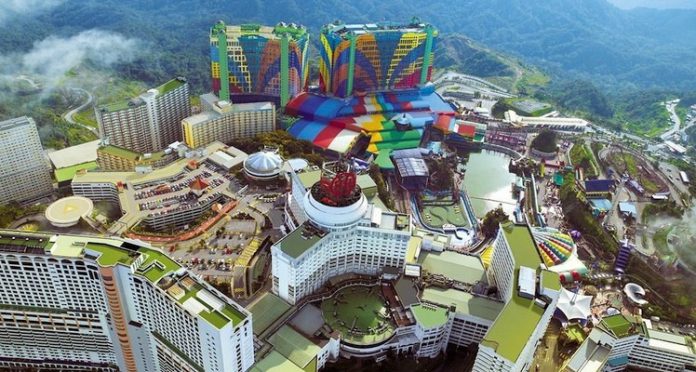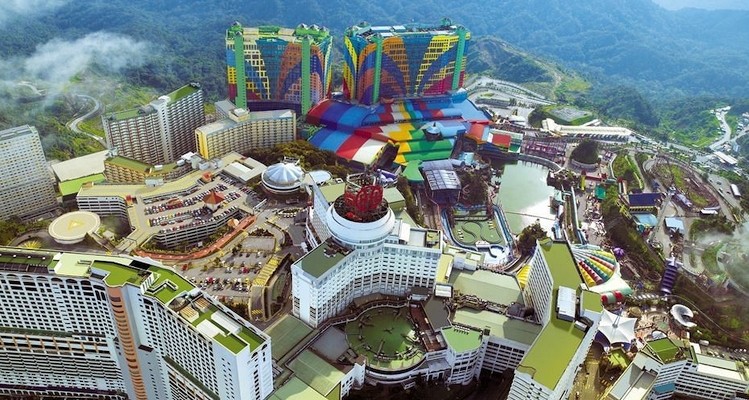 Staff shortages are hindering the recovery at Genting Malaysia, according to research firm CGS-CIMB, which has cut its core profit forecast for the operator by 52 percent.
The firm expects Malaysia's monopoly casino operator to stage a full recovery in 2023.
Resorts World Genting is seeing strong pent up demand, boosted by local tourism and the return of some foreign visitors, especially from Singapore.
However, it was only operating 5,500 hotel rooms out of a total of 10,500 in mid May, with this figure likely to have improved to about 6,000 in June.
The resort is hiring more staff and plans to open more rooms in coming months, it said.
The newly opened SkyWorlds theme park is also still not operating at full capacity with only 15 out of a total of 19 rides currently open. A further three are expected to be added by the end of this year.
CGS-CIMB said there had been mixed feedback from the highly-anticipated park, with online complains about the intermittent closure of rides due to technical difficulties. It said it expects these teething problems to be resolved swiftly.
Genting Malaysia, which derives the majority of its revenue from its domestic operations, opened its delayed SkyWorlds theme park in February this year, which analysts expect to be a key driver of visitation to the property.
The park is the centerpiece of the MYR10.38 billion ($2.46 billion) Genting Integrated Tourism Plan, which adds new hotel rooms and facilities to Resorts World Genting (RWG). It also increased the size of the casino floor.
Analysts at Hong Leong Investment Bank have said they expect a strong recovery for the operator in the second half, boosted by pent up demand.
"From our ground checks, casino capacity has increased as the restriction on the number of players per table has been lifted, while the footfalls observed in the casino were also very encouraging," the note said. "We believe visitations to RWG should improve meaningfully in 2Q22," it said earlier this month.
The firm expects international tourism to continue to pick up. By June 21st, Malaysia had already surpassed its target for the full year of two million incoming visitors, even though that was still only 17 percent of the pre-pandemic levels for the same period.