Faced with the ongoing onslaught of negative news from around the world, you may have missed a few things this week that when put together, point to a more optimistic view of Macau and Asia's gaming industry. 
SJM Holdings was the second of Macau's six operators to report Q3 results on Thursday and although the headline figures weren't pretty, management struck a more optimistic note in their commentary.
The company posted a loss attributable to shareholders of HK$1.03 billion, compared with a profit of $738 million a year earlier. Revenue plunged 89 percent for the quarter, providing yet more proof the recovery from the pandemic won't be V-shaped.
However, CEO Ambrose So expressed every confidence in the future of Macau.
"SJM's results in the third quarter continued to be impacted by the severe contraction in tourism caused by the Covid-19 pandemic," he said. " Around the end of the quarter, however, we saw the beginnings of recovery in visitation, hotel occupancy and visitor spending. We firmly believe that the unique attractions of Macau, combined with the successful responses to this year's challenges by the Macau SAR and Central Government, will fuel Macau's resumed development into a global centre of tourism and leisure."
He also confirmed what most analysts had been expecting that the Grand Lisboa Palace on Cotai will not be opening this year and gave a timeframe of Q1, 2021.
Macau Government Tourism Officer director Maria Helena de Senna Fernandes said that visitor numbers had stabilized at about 20,000 a day and that the hotel occupancy rate was currently at about 40 percent. She also commented that the hotels were mostly hosting visitors, rather than locals attracted by deep discounts and staycation packages.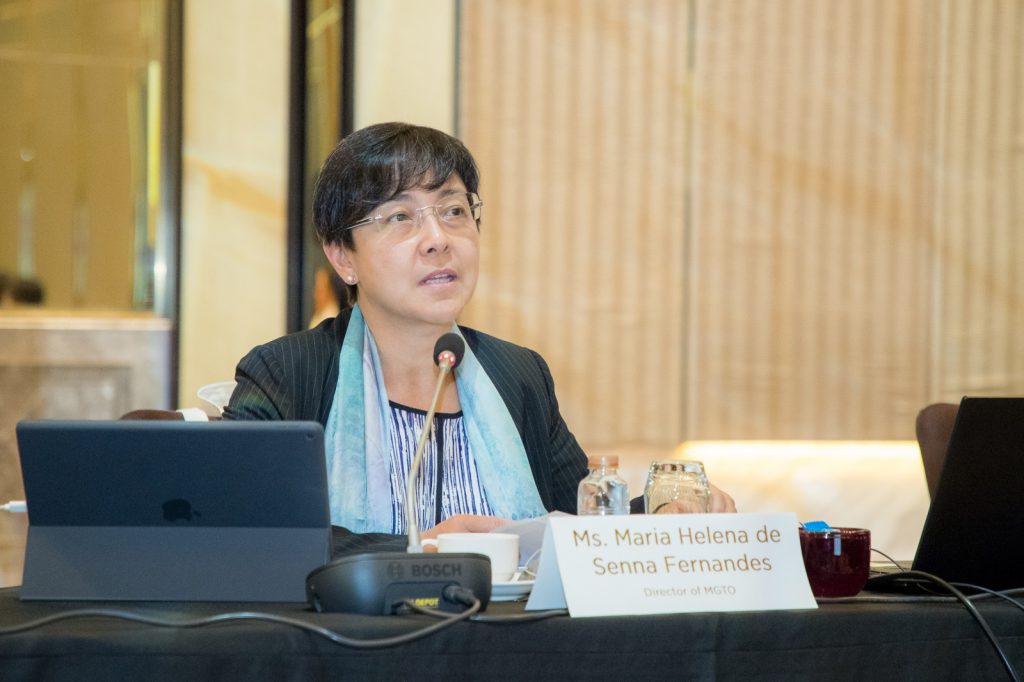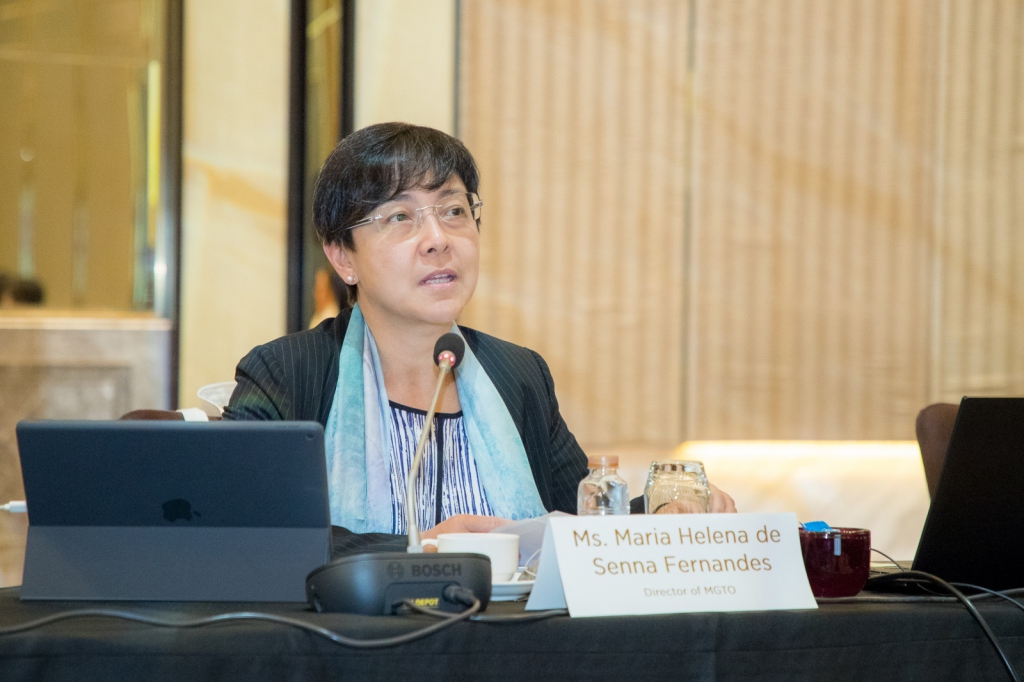 The news of the week was undoubtedly the announcement by Las Vegas Sands that it has put out feelers to sell its Las Vegas properties, which again is a vote of confidence in the future of Macau and the casino industry in Asia.
In Australia, two of the country's smaller operators released trading statements also pointing to an improvement in the outlook down under.
Aquis Entertainment opened its Casino Canberra on August 10th and said that although visitation is down due to capacity restrictions, business has been strong and it returned to a cash flow positive position in the most recent quarter.
The group said it had also been able to bring back furloughed staff. At first all of those stood down were brought back on reduced working hours. But the government of the Australian Capital Territory announced further easing measures on Oct. 9, allowing 200 people up from 100 people in conjunction with the 1-in-4 square meter rule and therefore employees have now returned to regular working hours.
Similarly, Reef Casino Trust said it has had a solid start to the second half of the year after the reopening of the Reef Hotel Casino in July, which generated rental income and resulted in a "strong" profit for the quarter.
It did sound a note of caution, saying "due to the on-going Covid-19 situation, economic and trading conditions in Cairns and the region remain challenging. The outlook regarding the Covid-19 situation still remains uncertain."
Australia's smaller venues have an advantage in that they have strong domestic support and are not as reliant on foreign visitation to drive profit and revenue. Still, it's encouraging to note that patrons are still willing to venture out and have enough disposable income to do so.
Also this week came the news of the reopening of facilities in India. Goa Chief Minister Pramod Sawant said the floating casinos would be able to resume business as of Nov. 1st at 50 percent capacity in an attempt to reboot tourism in the province. Casinos in Sikkim will also be allowed to open from the same date, under the same operating restrictions.
Singapore's Marina Bay Sands has already confirmed recovery is underway, surprising the market last week with $70 million in positive adjusted EBITDA for Q3. Executives predicted further improvement if international visitation returns and Hong Kong CEO Carrie Lam has now confirmed that this may be imminent.
She said that a planned travel corridor between the two Asian cities is likely to commence as soon as November.