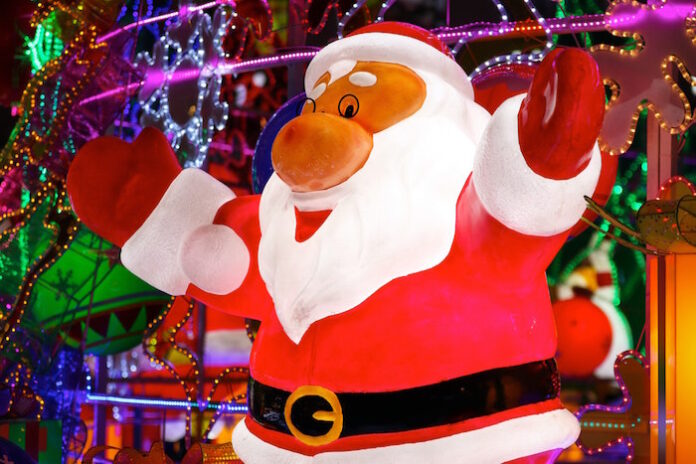 The Macau government's intense marketing efforts in Mainland China appear to have borne fruit over the Christmas holiday season with hotels reaching an average occupancy rate of 70 percent.
According to figures from the Macau Government Tourism Office (MGTO), the average daily number of visitors was more than 24,000 between Dec. 23rd and 27th. That was an increase of 20 percent for the days in December prior to the 23rd and up 30.5 percent from the average daily number of visitors in October. A total of 93 percent of the arrivals were from Mainland China.
The average occupancy in three-star hotels was 78.4 percent, while Macau's five-star properties saw occupancy of 70.4 percent.
It's still far from the visitation levels prior to the pandemic and the impact on gross gambling revenue won't be known until early January when the Gaming Inspection and Coordination Bureau (DICJ) releases its figures.
Visitor arrivals in the nine-months to end October were 4.6 million, down from 39.4 million recorded in the same period of 2019.
It also remains to be seen what kind of impact the latest outbreaks across Asia will have moving into the New Year, or whether the gains seen in December can be maintained. 
The MGTO said it has been activity promoting Macau as a safe and quality destination for tourists. 
The tourism body said it has stepped up its marketing efforts on social media, launching accounts on Xiaohongshu and Douyin, as well as existing accounts with Weibo, Wechat and others. 
"Travel connoisseurs were invited to the city to help promote Macau as a safe and quality destination, whereas discounted travel packages and products were launched for travel to Macau through collaboration with different online travel agencies (OTA)," it said. 
To further raise the destination profile, MGTO has been pushing forward a diverse range of promotional initiatives including Beijing Macau Week, Tour Macau Carnival and "Macao Ready Go!" online platform. In addition, 60 short videos about travel to Macau were filmed to highlight Macao's image as a safe and quality destination. "The promotional initiatives aim to bolster travelers' confidence and strive for more visitations from the Mainland to Macau during festive holidays, in turn stimulating tourism recovery," it said.
Still, the latest outbreaks have triggered new travel bans from certain areas of China and the government has warned that even a vaccination won't automatically exempt travellers from quarantine restrictions.