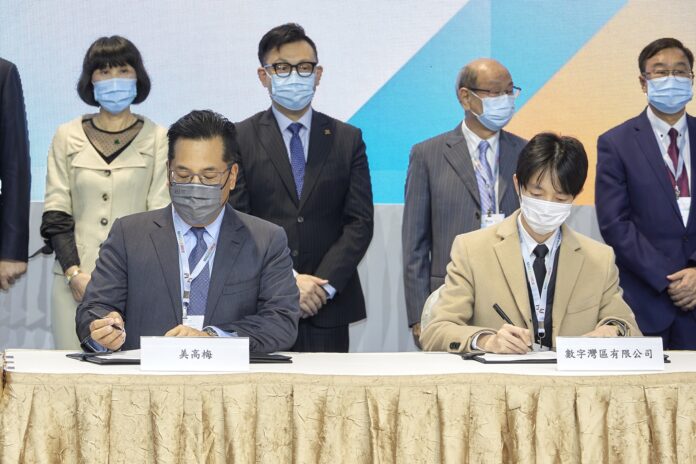 In alignment with the Macau government's policy to develop a smart city, MGM joins hands with two local high-tech enterprises to carry out smart upgrades at MGM's properties.
The digital enhancements are instrumental in elevating MGM's hotel and marketing operations, meeting the demand for technologies among today's travelers. The two partnerships exemplify a deepened "Tourism + Tech" synergy, through which MGM can offer guests an enhanced service, and facilitate smart hotel development in Macau and the Greater Bay Area (GBA).
MGM and Pachira Enterprises Limited (Pachira) inked a strategic cooperation framework agreement earlier in December. The collaboration will see a set of technological upgrades at MGM like automated room reservation service utilizing AI-powered voice agents, smart dial-in & dial-out system and smart marketing, etc.
Pachira Times (Zhuhaihengqin) Information Technology Co. Ltd, the parent company of Pachira, is an AI-oriented tech company in the Mainland that specializes in tech solutions like voice data analysis and intelligent voice recognition, with over 100 patents and software copyrights. MGM strives to draw on technologies to elevate the guest experience, meet the needs of tech-savvy tourists, and enable team members to better engage with our guests.
On the same day, MGM and DigitalBay, an emerging digital marketing SME founded by a young entrepreneur in Macau tapping innovative approaches, also entered a partnership to jointly explore growth opportunities. Under the collaboration, the "MGM Room Service Mini Program" will be integrated with DigitalBay's latest WeChat community marketing SaaS product "Interactive Marketing Cloud." This is a tactic to enhance the digital marketing regime of MGM, bringing in more prospective customers.
As a pioneer in cultural tourism, MGM offers a wealth of innovative entertainment experiences through its ethos of "Originality + Innovation + Technology." To further uplift its service, MGM will continue to explore more cutting-edge approaches and strengthen its collaboration with local tech enterprises. The company will press on with "tourism + tech" endeavors to help develop Macau into a smart city for residents and premier destination for tourists.