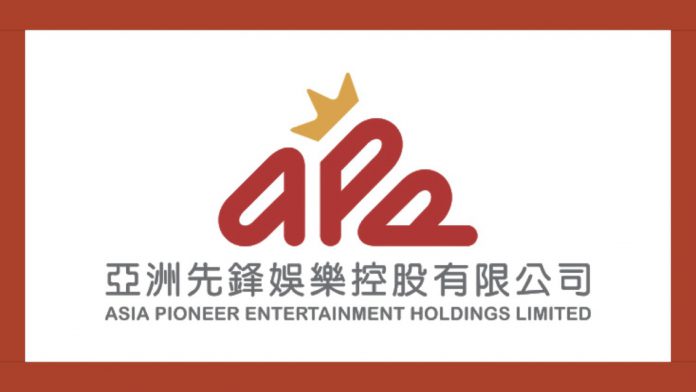 Hong Kong-listed Asia Pioneer Entertainment Holdings (APE) confirmed 2021 revenue dropped 81.1 percent due to the ongoing pandemic outbreak impacting land-based casinos, though its loss narrowed.
Revenue was HK$7.6 million for the year, down from HK$40.5 million in 2020.
The group reported a loss of approximately HK$23.1 million compared to a loss of approximately HK$32.0 million in FY 2020, thanks to cost-cutting measures. APE reduced expenses by about 10 percent, with all senior management having agreed to a 20 percent cut in salaries in April 2020.
APE there was an 86.4 percent year-on-year decrease in revenue from technical sales and distribution of electronic gaming equipment, a 27.2 percent decrease in revenue from the consultancy and technical services segment, and a decrease of 38.4 percent in its repairs services segment.
Despite the ongoing uncertainty on COVID, APE said that within a medium-term of 2-3 years, it's confident that its core EGE business will recover.
"Over the longer term, we believe that casinos will assign more gaming floor space to cater towards the mass market segment of players. This in turn will increase operations of slot machines, EGMs and ETGs. Casino managers will move towards greater automation as they implement new social distancing policies for their customers," it said.
APE had flagged its expectations for 2021 results to the stock exchange earlier in March.