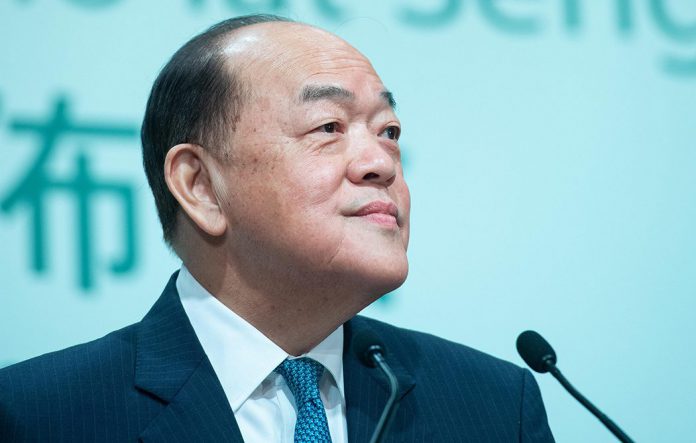 Macau's chief executive on Friday said that the government will be standing firm on its existing Covid-19 policies and guidelines.
Macau, along with Mainland China and Hong Kong, have maintained one of the strictest Covid-19 policies in the world.
In Macau, any visitor arriving from a foreign country (except Mainland China) is required to present three negative nucleic acid test results and is required to undergo 21 days of medical observation with another 7 days of health self-management. 
If they test positive, they are required to undergo a full 28 days of quarantine.
The requirements are slightly for those coming in from Taiwan and Hong Kong, with visitors from both places requiring only 14 days of medical observation.
Speaking to reporters on the sidelines of an event, Ho Iat Seng said that the government would monitor closely the latest epidemic-related developments in neighboring places and would persist with the anti-epidemic policies adopted by the country.
He noted that such policies aimed at controlling the epidemic allowed for a "stable trend" in visitor numbers over the Lunar New Year.
The chief executive's message comes as Macau records solid visitor numbers over the last week, with a total of 171,288 visitors between 18-24 February, an average of 24,470 visitors per day, which is around a 9.2 percent increase over January.
On the subject of vaccination, Ho noted that around 95 percent of adults aged 18 to 50 are now vaccinated against Covid-19. However, the vaccination rate amongst people aged over 50, and those under 18 are relatively low.