A group of over 60 Sands China team members were the latest to complete the company's annual advanced responsible gaming training programme Sept. 19 and 20 at The Venetian Macao, aimed at strengthening their knowledge and supporting the Macao government's "Seeking Help for Winning the Future" responsible gaming initiatives.
Through team members' training as Responsible Gaming Ambassadors, they gain enhanced knowledge of problem gambling and awareness of the importance of responsible gaming. Since 2013, Sands China Ltd. has been providing the training as a supplement to its company-wide responsible gaming training delivered to all of Sands China's more than 26,000 team members.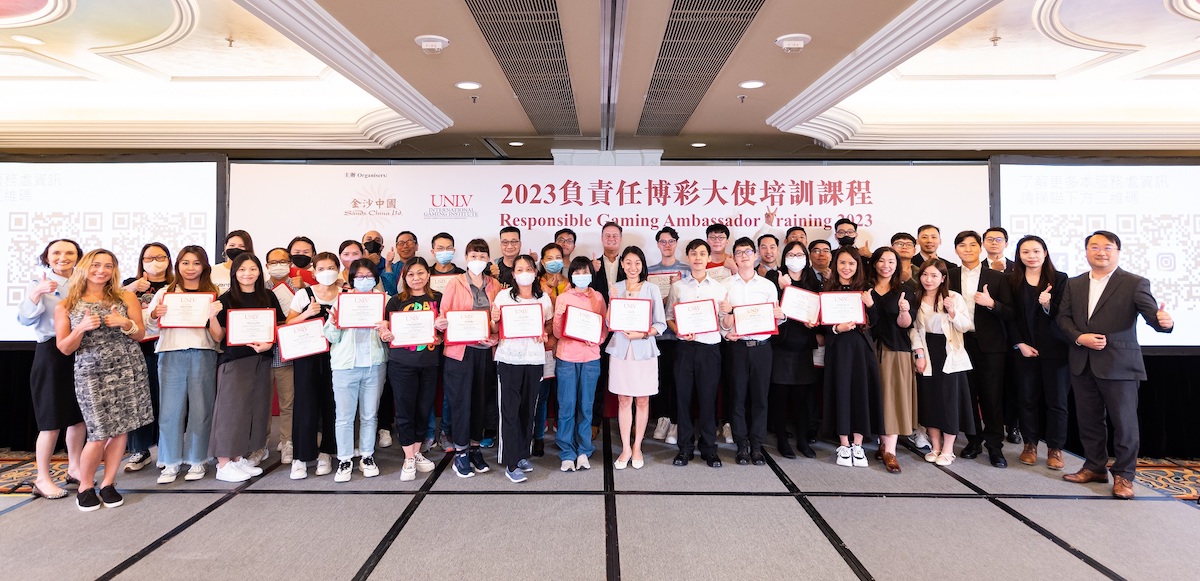 Sands China's Responsible Gaming Ambassador programme is delivered by world-renowned responsible gaming expert Professor Bo J. Bernhard, vice president of UNLV's Office of Economic Development, who shared his academic insights on responsible gaming knowledge and experience from the United States with team members.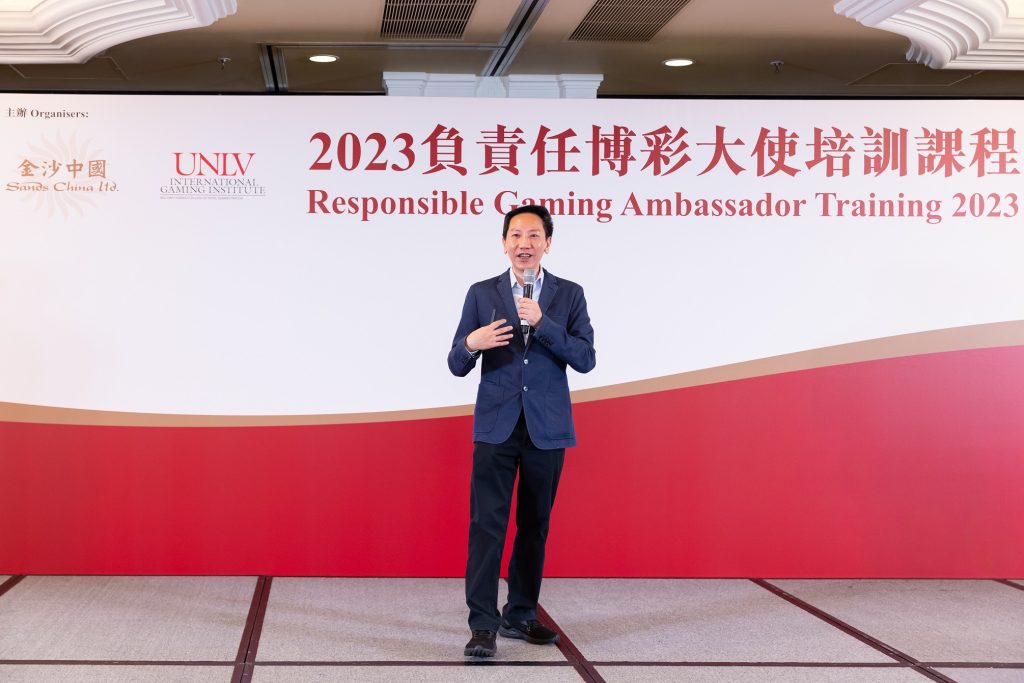 Bernhard was joined by Professor Davis Fong, director of the Institute for the Study of Commercial Gaming, who explained the implementation of responsible gaming in Macao to participants, and by a team of senior counsellors from the Sheng Kung Hui Gambling Counseling and Family Wellness Centre and its 24-Hour Gambling Counselling Hotline, who helped enhance team members' practical responsible gaming knowledge and skills in areas such as crisis management and intervention techniques.
Wilfred Wong, president of Sands China Ltd., said: "Sands China is very pleased to be able hold this elite responsible gaming training once again. The successful programme remains the only one in Macao held in collaboration with UNLV, and we are proud to continue our collaboration with Professor Bernhard, combining his expertise with our own local experts like Professor Fong and senior instructors from Sheng Kung Hui, for the benefit of our team members and guests. Moving forward, our steadfast dedication to promoting responsible gaming will persist as we strive to foster the sustainable development of the industry."