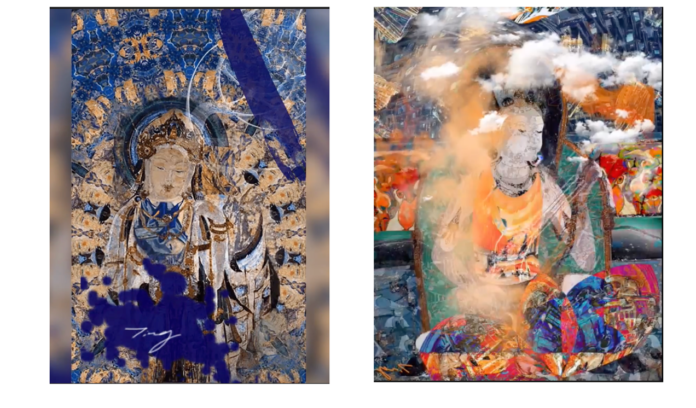 Macau's first metaverse industry association, known as MIAM, is set to host its first NFT exhibition in-person at the H853 Fun Factory at Lisboeta Macau throughout May 2022.
NFT, or Non-Fungible Tokens in simple terms represents the digital ownership of an asset such as a digital art piece. NFTs can be traded and sent just like any cryptocurrency, though each NFT is unique and its value can fluctuate based on its market demand, due to it being a one-of-a-kind asset.
Mr. Thomas Ao, founder and President of MIAM, said, "NFT and metaverse are some of the megatrends that uniquely combine art and culture, technology and finance. By teaming up with renowned NFT artists worldwide, we hope to raise NFT awareness in the region and bring a new dimension of art and tech experience in front of visitors and locals."
The exhibition will feature 37 artworks from famed artists CryptoPunks, BAYC (Bored Ape Yacht Club), Andreas Ivan (courtesy of Mr. Arnaldo Ho), David Yuan, Ting Song and Álvaro Barbosa. Offering more unique "dream space" for visitors are screenings from We Are What We Eat, a performance art feast for all five senses and the world's only edible NFT dining experience (created by André Chiang), as well as METASENS, a large-scale metaverse theme park run by Imperium Technology Group Limited.
"Macau and Hong Kong are home to many pioneering and aspiring artists and we are honored to be collaborating with H853 Fun Factory in presenting this experience, as we aim to build a community for like-minded industry players and enthusiasts. We look forward to showing more NFT artworks from our local artists in the future." Mr. Ao added.
In addition, the Sandbox will showcase multiple Sandbox creators' works in the exhibition. Visitors get to experience the fun of creating avatars and architecture at the Sandbox workshop. The Sandbox is an industry-leading gaming metaverse with over 200 partners including: Adidas, Snoop Dogg, The Walking Dead, Ocean Park, Standard Chartered, Regal Hotels Group, Tatler Asia and Sun Hung Kai Company.
For more on the Metaverse impact on the gaming industry find out more on AGB's Deep Dive series: Gambling on 'the metaverse' [Part 1], Gambling on 'the metaverse' [Part 2].