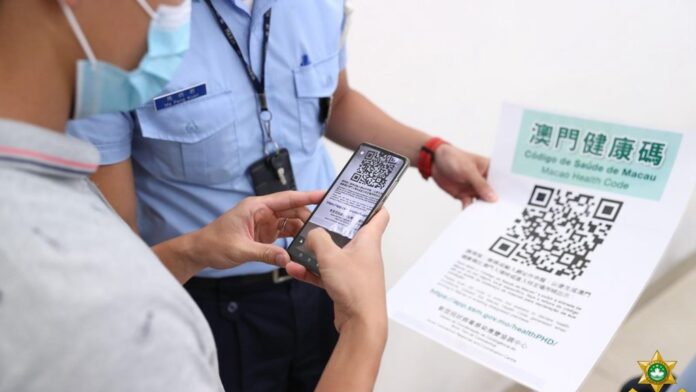 Macau has deactivated the phone app that was used to track people's movements during the pandemic.
Macau's Health Code system, which has been operational for three years, went offline from Monday, March 27th.
It is the latest policy change that signals China – including mainland China, Macau and Hong Kong – is abandoning its controversial zero-COVID strategy, amidst a refocus on boosting its economy and encouraging both inbound and outbound travel.
According to Macau authorities, all personal information and records in the Health Code will be completely erased. The deactivation comes after a requirement to present the Macau Health Code when entering Macau from Hong Kong and traveling onwards to mainland China was removed on March 14th.
During Macau's COVID outbreak late last year, the health code became a primary tool to monitor the travel of citizens and tourists. If an individual's Health Code was yellow or red, most places were inaccessible, including government departments, public transportation, resorts and entertainment venues.
China's government began to ease the travel restrictions in December last year, and began to fully open up in January, prompting a wave of travel into Macau as the SAR removed its testing and entry requirements.