Wynn has announced a partnership with Broadway Asia to create the conceptual design for a new resident show that will soon become an integral part of the future Wynn Theater at Wynn Palace in Macau.
According to a press release, the new partnership is expected to help the gaming operator boost Macau's culture and entertainment industry, while also diversifying the tourism experience for global travelers.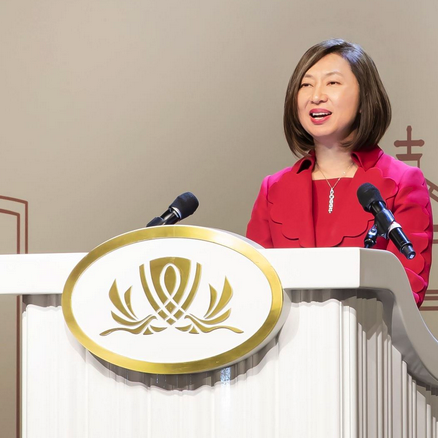 Even though no details were revealed, Linda Chen, president and vice chairman of the Board of Wynn Macau, said of the new collaboration: "we look forward to bringing our creative minds together to create a truly spectacular, world-class resident show for Wynn Theater at Wynn Palace in the future. With the establishment of a sensational new resident show at Wynn, our goal is to showcase Macau as a top-tier destination for culture and entertainment".
Broadway Asia and Broadway International Group, founded and led by Simone Genatt and Marc Routh, are among the largest production, management, and distribution companies of live entertainment and immersive attractions globally.
Mr. Marc Routh, President and Executive Producer of Broadway Asia said: "We are very excited to collaborate with Wynn in the creation of a brand new spectacle for Macau. Together, we are crafting a resident show that is set to be the first-of-its-kind in the world, and will soon captivate audiences around the globe. Broadway Asia is committed to presenting live theatrical entertainment, which has the power to resonate with people of all cultures, and this new partnership in Macau gives us the opportunity to expand the boundaries of entertainment to a wider audience. We look forward to playing a roll in putting Macau on the map as a must-visit destination for world-class theatrical productions."
Most recently, Broadway International Group launched a multi-year international tour of The Sound of Music, which included live performances in Macau in August 2023 for an almost sold-out run of the show.
Other select global productions include: Immersive Great Gatsby, Anastasia, Beetlejuice, Journey Experience NYC, and forthcoming productions of the Marilyn Monroe Hollywood Experience, and the Broadway national tour of the Lincoln Center production of My Fair Lady.