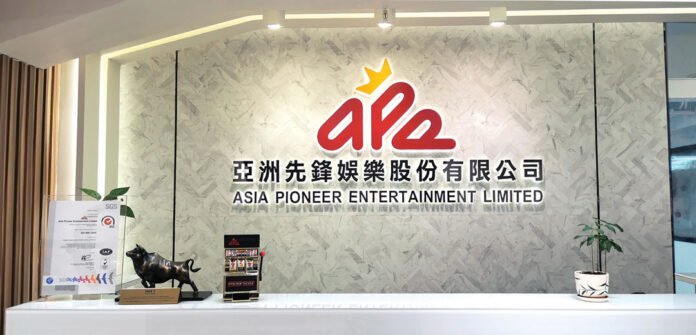 Macau recorded almost 137,000 visitor arrivals and MOP200 million in daily gaming revenue during the most recent Golden Week. Following a slight improvement in several tourism indices so far this year, APE is optimistic for a strong second half of 2022.
APE earlier this year successfully launched the "Long Yi Fa" linked progressive from Jumbo Technology and "All Aboard" linked progressive slot from Konami Australia in Macau. According to the feedback from casino operators, the products of these two brands have performed well, bringing a new impact to the linked slot machine players.
APE has also expanded its footprint in overseas markets. APE is delighted to have installed 10 cabinets of Konami's DIMENSION 27 and DIMENSION 49, and supported 8 game conversions on the gaming floor of an integrated resort in Cyprus developed by a famous IR group in Macau. These games are also popular items in the United States and the Philippines.
On the other hand, three of our best electronic table game performers, The Long Dragon Baccarat with an S-27 cabinet from Jumbo, Spintec Karma II and Spintec Aura electronic table game (known as Roulette with a European dealer) are also ready to launch their new games with brand-new features under Macau's new 2.0 standard in the next quarter. Multiple inquiries about the products have been received from Macau and Southeast Asia.
Aside from technical sales and distribution, APE's consulting and technical services and repair services have also recorded 61.9 percent and 150.5 percent in revenue growth in 1Q22 from the prior year.
APE has also diversified its business for more opportunities. In 2021, APE began a smart vending machine business named "KatKatMall" and a coffee machine brand "Katffee", selling Macau-sourced products and instant coffee drinks for the mass market in Macau and the Greater Bay Area. In 2022, APE made its first foray into a digital marketing business called "Resortverse" which is a new type of travel and resort metaverse portal.