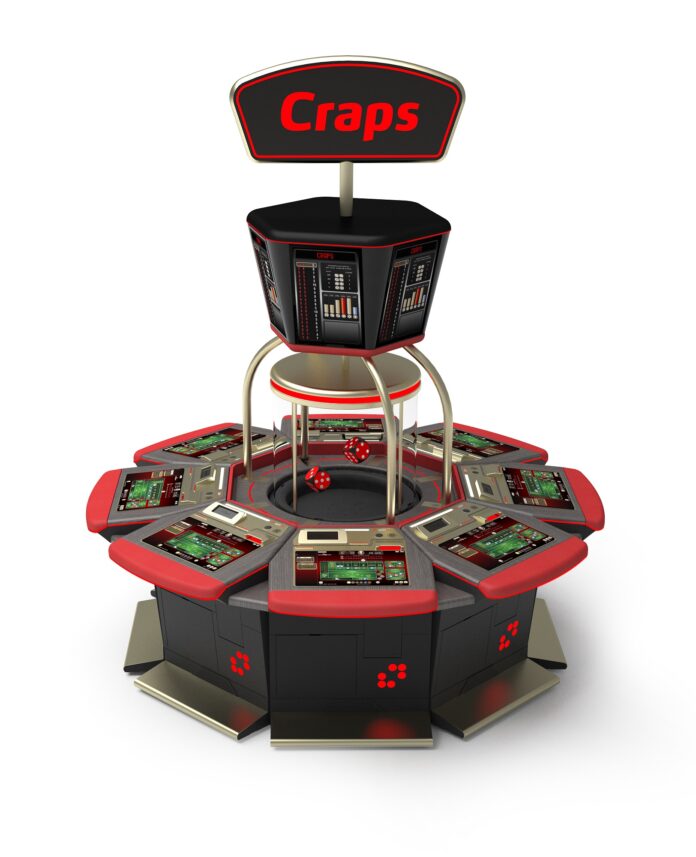 Asia Pioneer Entertainment Holdings (APE) is proud to announce that the Karma GEN2 SicBo/Craps produced by Spintec has been installed on the gaming floor of one of the largest integrated resorts in Macau and went live recently.
The manufacturer from Slovenia has a long-standing relationship with APE for more than ten years.
The installed eight-seat Karma GEN2 Sic Bo/Craps multi game cabinet integrated two games by rolling the same dice. It has a proven strong performance in Macau since its first launch in 2020. "We are so glad to hear this good news and we appreciate the professional arrangement and assistance provided by APE to make this happen. It has been ten years since Spintec started the partnership with APE in 2012.
APE is our exclusive distribution trusted partner in Macau and Singapore's new cooperation project. Besides that, we are collaborating in most Asia countries such as Cambodia, Vietnam, the Philippines, and Malaysia.
We hope to receive positive feedback from operators towards this installation in Macau, and looking forward to more orders from Macau and SEA countries," said Regional Sales Manager, Mitja Dornik, Spintec d.o.o.