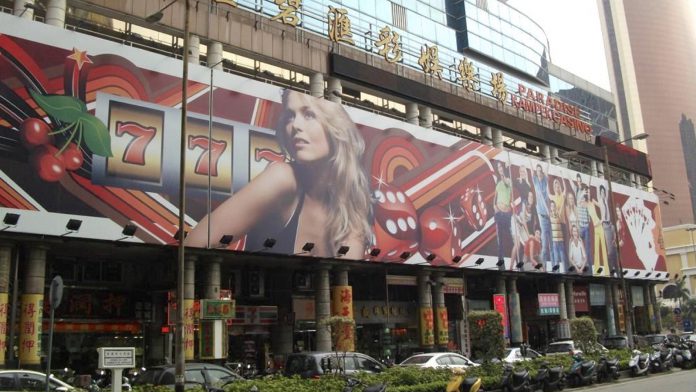 Paradise Entertainment posted a 40.5 percent increase in 2021 revenue, driven by an improved performance in its Macau casino and sales of electronic gaming machines.
Total revenue was HK$494.1 million ($63.1 million). Revenue generated from the Casino Kam Pek Paradise amounted to $415.7 million, up from $303.1 million a year earlier.
Sales and leasing revenue from electronic gaming equipment in Macau more than trebled to $64.7 million, while revenue from the same division overseas surged to $10.9 million, from $2.1 million a year earlier.
The company also booked $2.8 million in royalty income from IGT, up from $1.3 million.
The loss for the year narrowed to $88.4 million from $192.1 million, while at the adjusted EBITDA level, the loss was $18.4 million, shrinking from $101.1 million.
Total GGR generated by Casino Kam Pek Paradise amounted to HK$761.7 million, representing an increase of 36.8 percent. Paradise said its Live Multi Game terminals had generated more revenue than traditional tables at $214.9 million, compared with $187.8 million for tables.
"The LMG system captures the distinctive ability to improve game efficiency and optimize operations," the company said in its release. "We, therefore, expect to see further room for the growth on the LMG machines due to the cost efficiencies in that they reduce labor costs for operators, while still providing the thrill of the live table for the players."
Paradise also said that it was pleased by the performance of its recently released slot machines in North America.
"Having received positive feedback, orders, and reorders for the slot machines, we expect the deployment of our slot machines should progress well in these markets," it said.
Paradise runs its casino in Macau under a license agreement with SJM Holdings. Under the amendments to the gaming law, which have just been reviewed by legislators, these so-called satellite casinos must be owned by the concessionaire.
There is a three-year grace period to reorganize the businesses.
Paradise said it was monitoring the situation.