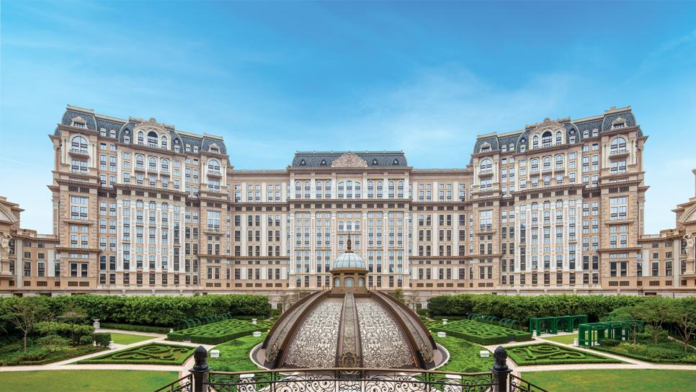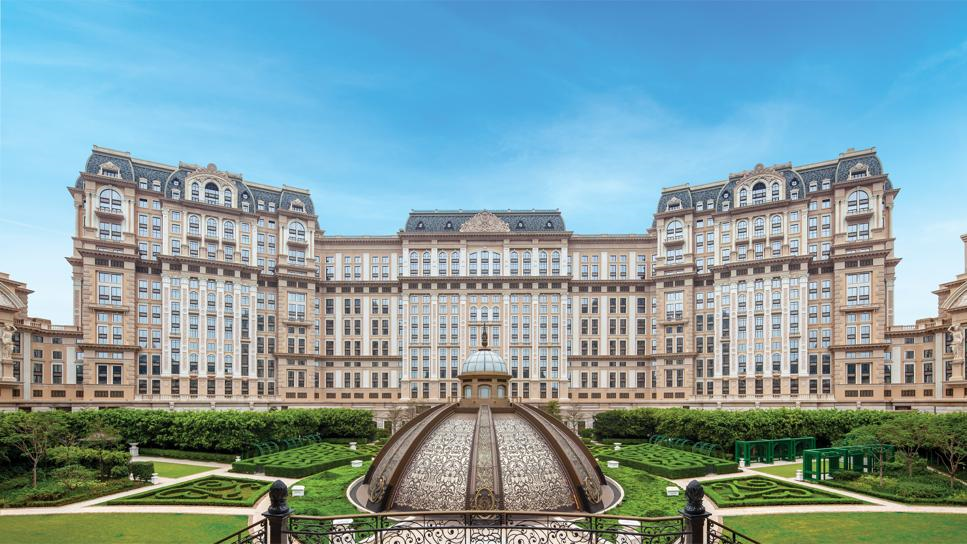 Despite recent results SJM Holdings is bullish over The Grand Lisboa Palace project and has made all provisions in the capex plans to ensure that enough financial attention is paid towards the project which kicked-off from July 2022.
For the half year ended on Jun 30, SJM Holdings Ltd reported net loss of HK$2.75 billion, the losses of the company widened 88 percent on a year-on-year basis from HK$1.4 billion, yet 
SJM held a 16 percent share of Macau's gaming revenue, including 20.1 percent of mass-market table gross gaming revenue and 5.8 percent of VIP gross gaming revenue, dent in the company's net revenue and net gaming revenue on year-on-year basis ballooned the loss of the company in first half of 2022.
The COVID-19 outbreak that spread around the world since January 2020 continued to have a materially adverse effect on our operating results in the first half of 2022, the company report read.
"At the present time, given the evolving conditions of and in response to the COVID-19 pandemic, including the more recent appearance of COVID-19 variants, it is not possible to determine when travel restrictions will be further liberalised or whether they could be reintroduced if there are adverse developments in the pandemic situation," the report further read.
Revenue and Overall Business
Net revenue of the company for the period dipped 21 percent at HK$4.1 billion from HK$5.2 billion, whereas Net gaming revenue was down 25 percent at HK$3.8 billion from HK$5 billion.
Occupancy percentage, average daily revenue, as well as revenue per available rooms dipped on a YoY basis across all the properties of the company including Grand Lisboa Hotel, Jai-Alai Hotel, Sofitel at Ponte 16.
The Grand Lisboa Palace, the Group's integrated resort on Cotai, opened its doors to the public on 30 July 2021, so the revenue stream from the property cannot be considered in the first half of 2022.
Yet, the Gross revenue of Grand Lisboa Palace was HK$417 million, including gross gaming revenue of HK$231 million and non-gaming revenue of HK$186 million.
After adjusting the pre-opening expenses of HK$250 million, its Adjusted Property EBITDA was negative HK$483 million.
Financials
The Group had bank balances and cash amounts to $2,258 million which does not include pledged bank deposits of $147 million as on 30 June 2022, declined 29.5 percent as compared with the position as on 31 December 2021 of $3,201 million, the report read.
Whereas, the total outstanding balances of bank loans drawn by the Group as at 30 June 2022 amounted to $15,301 million as against $13,186 million as on 31 December 2021.
Total senior notes and convertible bond issued by the Group as at 30 June 2022 amounted to $10,722 million as against $9,388 million as on 31 December 2021.
Capex and Lisboa Palace
Capital expenditure commitments by the Group amounted to $576 million as on 30 June 2022 as against $479 million as on 31 December 2021, of which $417 million were for the Grand Lisboa Palace project.
As at 30 June 2022, the Group was in construction of the Grand Lisboa Palace, with an estimated total project cost of approximately $39 billion, including capital expenditure commitments to date.
The Grand Lisboa Palace project and future projects will be funded by a combination of internal resources and debt financing.
The exact investment plans for the Group's projects are subject to change based upon execution of the business plans, progress of the projects, market conditions and management's view of future business conditions.