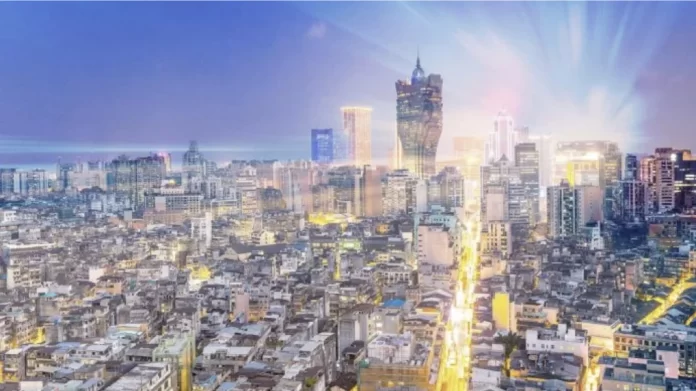 Macau operators net debt could reach $25 billion by the end of this year if China's strict zero-Covid policies remain in place, but most will be able to survive 2022, Morgan Stanley analysts wrote.
The debt levels are more than five times those at the end of 2019 and 12 percent higher than the firm's base case. It said it's basing its estimates on the assumption that current restrictions remain and mass market revenue stays at the same level as seen in March and April, which was about 18 percent of pre-Covid levels.
It warns that if travel easing is delayed to the second half of next year, net debt will rise to $27 billion.
The biggest concern amongst the operators is SJM Holdings, which only has enough cash on hand for another five months at the cash burn rate noted in the first quarter. 
If banks approve its refinancing plan, it would have HK$5.7 billion in available liquidity, enough to last for 20 months. Morgan Stanley estimates the operator still has HK$2.2 billion in capital spending this year and next on its Grand Lisboa Palace resort, which opened last year.
The rest of Macau's operators could sustain the 1Q22 burn rate for another two years, it said.
Macau's gross gambling revenue dropped to its lowest level since October 2020 in April as China locked down millions of people across the country to stem the spread of the Omicron variant.
There has been a slight rebound in the past week, according to channel checks from Bernstein, but the outlook is uncertain.
Adding to the pandemic-related travel restrictions are concerns that China is refusing visas to frequent gamblers to Macau, which is expected to be felt at the premium end of the market.
Mainland immigration authorities recently announced that they had stopped about 90,000 people suspected of planning to travel to overseas casinos and had encouraged them to stay at home.
Morgan Stanley said that Galaxy Entertainment and Wynn Macau have less need to borrow more as their cash could sustain them for about three years.
Outside of Macau, the firm estimates that NagaCorp, the operator of NagaWorld in Cambodia, was the only firm to have positive cash flow in 1Q22, despite capital spending on Phase 3 of the Phnom Penh resort.
Bloomberry Resorts in the Philippines has another 1.6 years on current cash burn, even including spending on Solaire North and its recently announced decision to buy land for a third resort south of Manila. It has five years with cash and undrawn liquidity. 
However, Morgan Stanley said its burn rate will drop from 2Q22 as the Philippines rebounds and travel recovers.
Genting Singapore has a stronger position than both its Macau peers and Bloomberry due to its net cash position.