The analyst has revised gross gaming revenue (GGR) estimates due to the strong performance of six gaming operators in Macau. According to the latest research, Jennifer Song, an analyst from Morningstar, has raised Macau's industry GGR to MOP 181 billion ($22.5 billion) for 2023.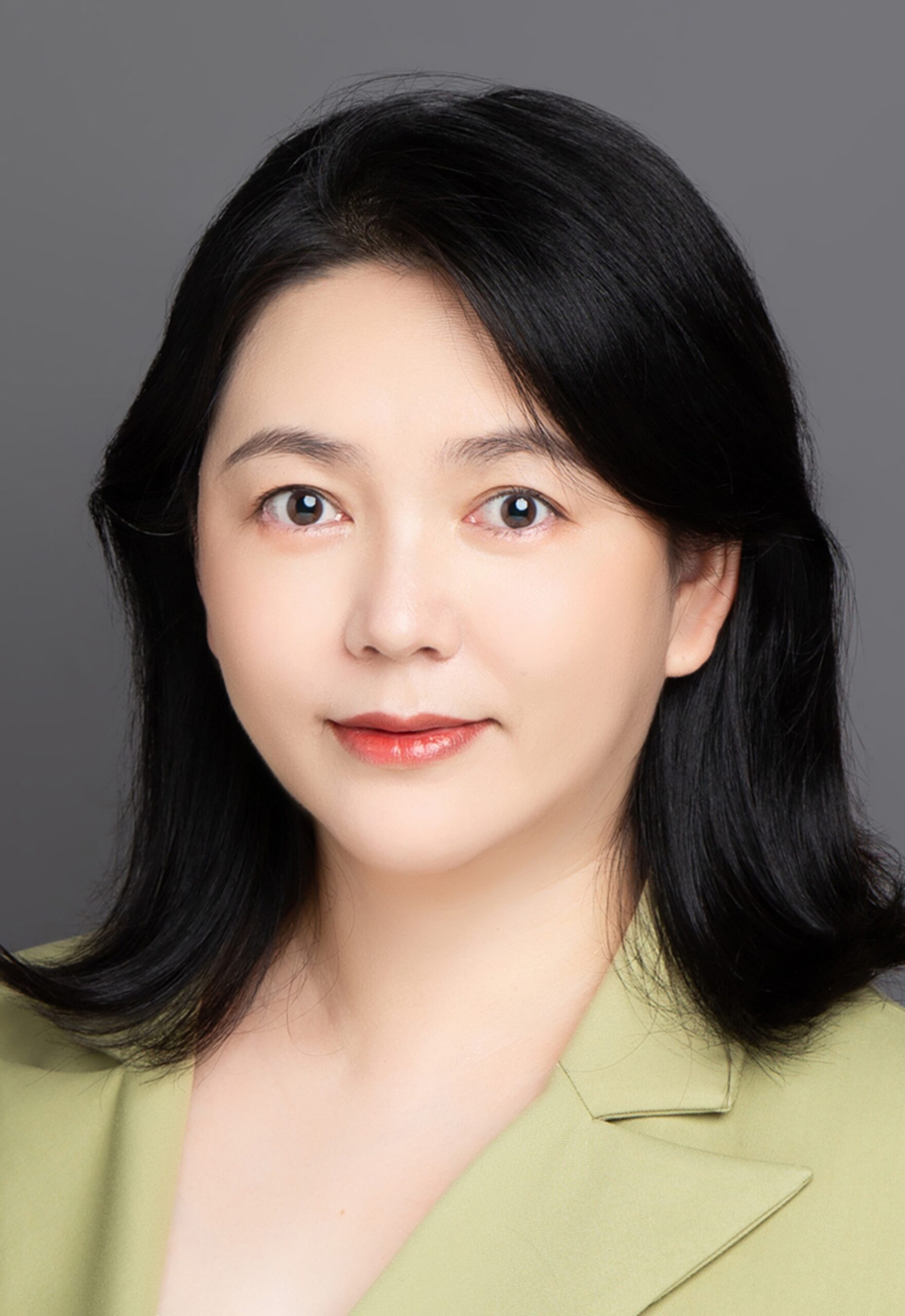 The figure represents 62 percent of the 2019 levels, a significant increase from the previous forecast of only 50 percent of the recovery rate. Song notes that this reflects a 'more upbeat outlook for 2023'.
Macau's casino GGR grew by 9.6 percent month-on-month, reaching MOP$16.66 billion ($2.07 billion) in July, the highest in 42 months. Macau's total casino GGR for the first seven months of the year stood at MOP96.80 billion ($12 billion), marking a 263 percent increase from the previous year. However, this tally represents only 56 percent of the GGR of MOP174 billion ($21.6 billion) generated from January to July 2019.

Sands expected to shine with a strong presence in the mass market
Sands China is expected to maintain robust growth momentum in the second half of 2023. Song highlights that Sands China is effectively managing labor constraints. In 2Q23, it operated around 10,700 rooms, or 89 percent of its hotel room capacity, and brought the remaining rooms online by the end of July, just before the peak summer season.
'Sands China's focus on the mass market, coupled with its largest room count in Macau and a successful track record in non-gaming activities, positions it as the key beneficiary to capture continued demand recovery.'
Additionally, Sands China has committed to investing at least $3.8 billion in Macau through 2032. This investment includes new ventures in meetings, incentives, conferences, exhibitions, iconic tourism attractions, and the development of an overseas marketing strategy to promote Macau. 'This will further solidify its leadership in Macau, strengthening its intangible assets.'
Sands' management indicated that premium mass sales continue to drive growth, with the mass segment GGR reaching 93 percent of 2019 levels in June. Non-gaming revenue has also grown faster, accounting for 22 percent of total revenue in the quarter, compared to 19 percent in 2019.
In this context, Song points out that a strong pipeline of non-gaming events at Sands China will continue to attract more traffic to both its properties and gaming floors.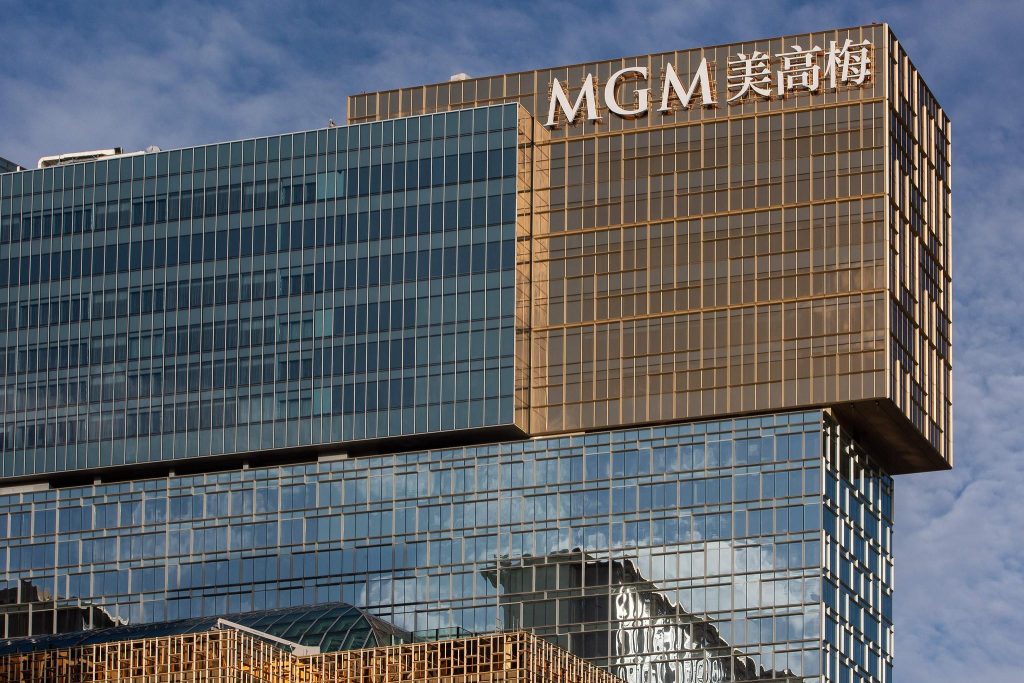 MGM moving beyond recovery
MGM China's 2Q23 results surprised the market with an adjusted EBITDA of $209 million, a 21 percent increase over its 2019 levels.
Song mentions that the strong 2Q23 performance also outperformed its Macau peers, as the casino achieved a market share of 14.6 percent, up from 9.5 percent in 2019, with gross gaming revenue returning to 101 percent of 2019 levels.
MGM China received an additional 200 tables for the new 10-year concession period, resulting in a 36 percent increase in its table capacity. The analyst suggests that MGM China might not maintain its record-high market share over the midcycle due to limitations on its hotel rooms, which are estimated to comprise only 6 percent of Macau's total hotel room count in 2024, the smallest share among casino operators. Conversely, peers like SJM, Galaxy, and Melco Resorts are set to add a significant number of hotel rooms in the next two years.
Galaxy continues solid recovery
Regarding Galaxy Entertainment Group, the analyst believes that the launch of the Galaxy Macau Phase 3 project, coupled with the continued recovery in transportation capacity, will further accelerate Galaxy's sales growth. The analyst is impressed by the quarter-to-date mass drop volume, which is 20% above the level in 2019.
'Galaxy's premium asset quality and strong project pipeline position it best to capture Macao's long-term prospects. In the short term, we prefer Sands China for its mass segment recovery and SJM for its turnaround story.'
Galaxy Macau opened Raffles Hotel in July and is scheduled to open Andaz Macau in September, adding 1,150 rooms—a 26 percent increase in Galaxy's room capacity. 'We believe that, along with a series of concerts and non-gaming events, this will help expand Galaxy's customer base.'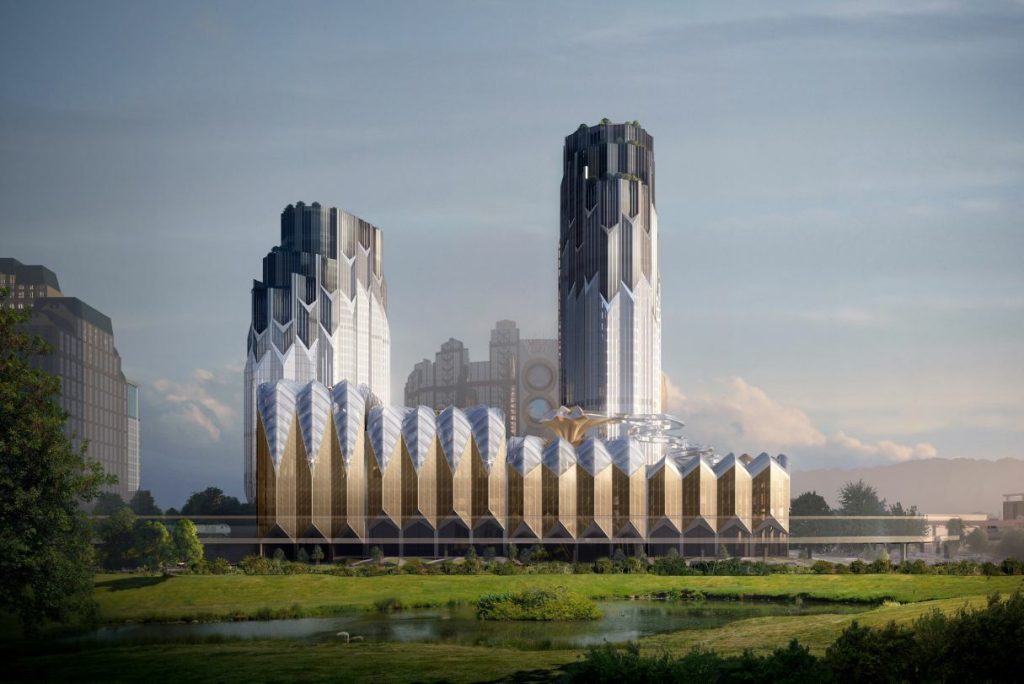 Melco driving further upside with Studio City Phase 2
Melco's labor shortage constraints have been largely resolved, and the operator is now operating at full capacity, in contrast to the temporary closure of 30 percent of hotel rooms in the first quarter.
Song notes that Melco launched its Studio City Phase 2 project in April, with 338 rooms already in use. The upcoming opening of its W hotel tower in September will add another 550 rooms. 'We estimate that the company's market share, based on hotel room capacity, should rise to 15.6 percent by the end of 2023 from 14.1 percent in 2022. This will position Melco as one of the key beneficiaries of Macau's recovery.'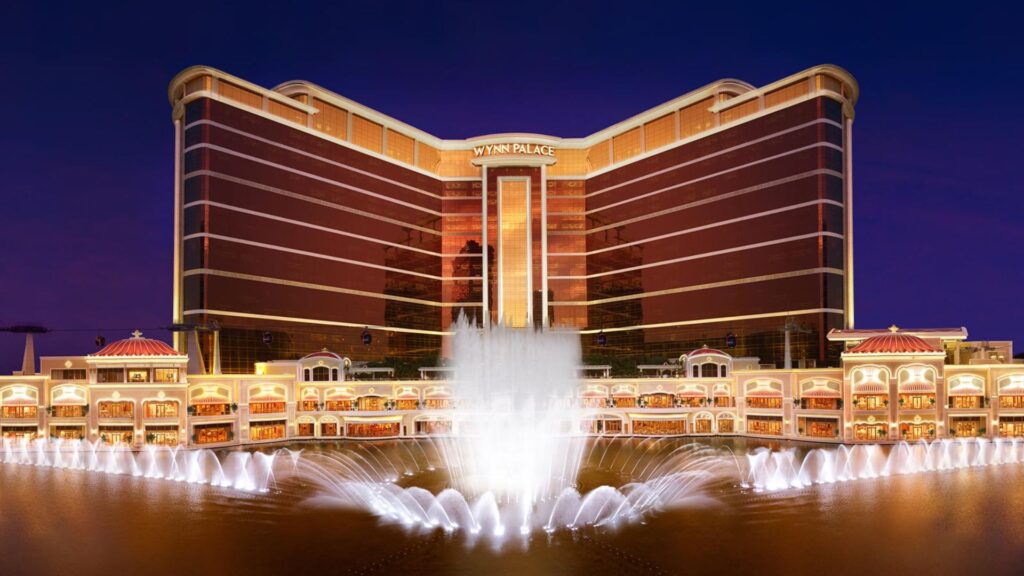 Wynn Macau in line with industry performance
Despite a decline in VIP revenue, Wynn Macau has managed to maintain a market share of 14.2 percent in 2Q23, which closely aligns with its share of 14.8 percent in 2019.
The same analyst believes that the migration of junket VIP clients to direct VIP and premium mass segments was a key driver. Wynn Macau's high-end image and luxury facilities make it more competitive in attracting premium clients.
As of the end of June 2023, Wynn Macau holds total liquidity of $1.8 billion and outstanding debt of approximately $6.7 billion. 'A more sustainable recovery in gaming demand should improve the cash flows of the Macau gaming sector, alleviating concerns about the liquidity of Wynn Macau.'
SJM's profit growth accelerates
Song notes that SJM's performance in 1H23 is encouraging, continuing to support SJM's turnaround story with improving profitability. Morningstar believes that SJM shares are undervalued, mentioning that SJM is currently operating at about 86 percent of its hotel capacity, pending the hiring of additional staff.
'Once all 1,892 rooms are fully operational by year-end, management anticipates achieving a GGR share of 3-3.5 percent and targeting a long-term share of 5-6 percent. This is a noteworthy achievement, given the intense competition among casino operators.'