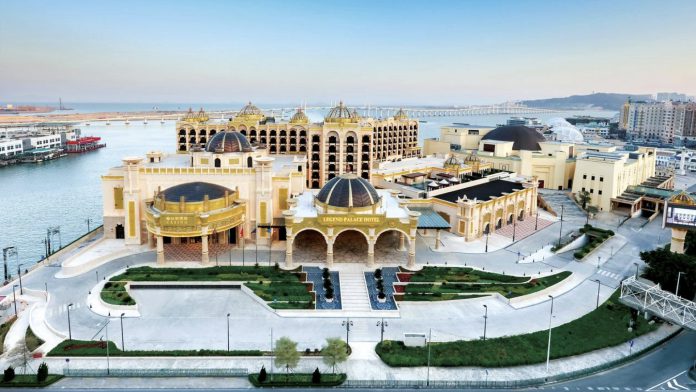 Melinda Chan, Macau Legend executive director and president of the Macau Fisherman's Wharf International Investment Limited, told the local media that her company is still focused on obtaining a gaming license of its own in a future public gaming tender.
Currently, Macau Legend operates three casinos–Legend Palace Casino, Babylon Casino, and Landmark Casino–under the auspices of the SJM Holdings gaming license.
"If the government gives a chance to local companies, and we get the chance to take part in the tender, of course, we will try our best," Melinda Chan declared.
Meanwhile, Macau Legend Executive Director and CEO Levo Chan has been talking up plans to develop Fisherman's Wharf, where most of the company's properties are located, "We're now working hard for a new plan for the Macau Fisherman's Wharf, [aiming] to facilitate Macau's development as the global tourism leisure center," he told reporters.
While Levo Chan has a background in the junket industry with his tenure as head of Tak Chun, Melinda Chan says that so far this doesn't really play into Macau Legend's strategy.
"It is not a good time for junkets now. All junkets in big casinos are quiet and have even closed VIP rooms. For the time being, we are only focused on the mass market," she noted.
Melinda also offered an update on the firm's Cape Verde casino plans, which she says have been stalled by local government requirements, related to Covid-19, that have shut down the construction site.
"I can say that last year we had plans to complete the foundations. After we finish the foundations, we will stop for a while since afterwards we need to do a tender. But we cannot go there to see it ourselves. The architects are also from foreign companies, so we have not been able to get in touch with them either."
The Cape Verde project involves the construction of a 250-room boutique integrated resort, a large swimming pool, as well as restaurants, bars, shops, and a marina. This project was launched in 2015 and was originally supposed to be completed this year.