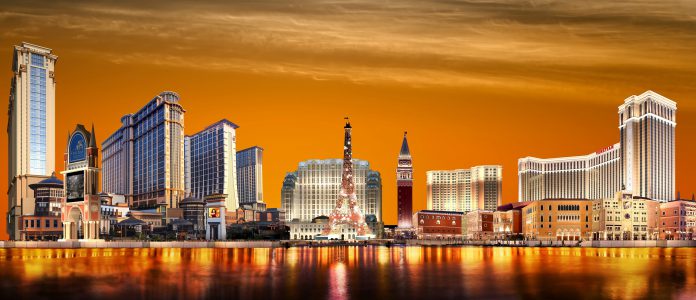 Macau casino operator Sands China reported more than a threefold increase in net revenue in 3Q21 compared to the prior year, though its results are still far below pre-pandemic 2019.
Sands China in a filing on Wednesday said that net revenue was US$611 million, whilst net loss of US$423 million in the quarter.
The results are still far below its 2019 pre-pandemic numbers, which saw net revenue of $2.1 billion and net income of $454 million.
Sands China noted that due to social distancing measures and travel restrictions brought on by Covid-19, its properties in Macau operated at reduced capacity, with some operations temporarily closed during the quarters ended September 30, 2021 and 2020. Some rooms were used to house team members during travel restrictions.
Mr. Robert G. Goldstein, chairman and chief executive officer of LVS, said, "While heightened pandemic-related restrictions impacted our financial results this quarter, we were able to generate positive EBITDA in each of our markets. We remain enthusiastic about the opportunity to welcome more guests back to our properties as greater volumes of visitors are eventually able to travel to Macau and Singapore.
In an earnings call, Goldstein added that spending in Macau had remained resilient at the premium mass level from both a gaming and retail perspective.
He added that the group remains confident that they will return to strong positive cash-flow in both Macau and Singapore in the future as and when restrictions are eased and travel and tourism recover, combined with pent-up demand, as witnessed in Las Vegas over the past year.
"Las Vegas will be the blueprint for Asia in terms of recovery," said Goldstein. "It's the path. It's the vaccination rate that is soaring, its open travel lanes, it's opening the doors up and watching what happens in Vegas happen in Singapore… I think you'll see a nice turn in 2022 and the same will happen in Macau when the government decides to open its borders up.
Earlier this week, Bloomberg analysts said they expected 3Q21 to be the worst quarter for Macau operators in 2021.
"Local Covid-19 flare-ups driven by the delta variant and the government's proposal to tighten its grip over gaming companies have combined to make the third quarter one of the most volatile since the virus first battered Macau's tourism-reliant industry," wrote Bloomberg in a report.
The industry profit estimate is down 97 percent from 2019 pre-pandemic levels.