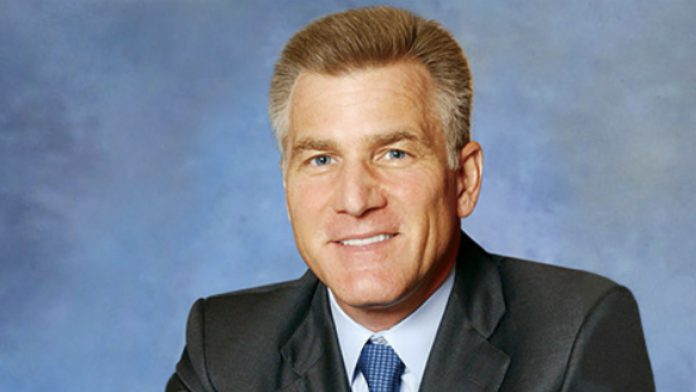 Las Vegas Sands CEO Rob Goldstein says he sees "no chance whatsoever" of the company not being given another gaming license in the concession renewals and said the company is ready and willing to invest more in Macau.
The company reported its third-quarter earnings on Wednesday and held an analyst conference call after the market closed. The results were below analysts' expectations, but most of the focus of the call was on the concession renewal process.
China's clampdown this year on sectors ranging from technology to private education, coupled with proposed amendments to Macau's gaming law have spooked investors and raised questions over just what Beijing might be prepared to do.
"I do not. I see no chance of that whatsoever," he said when asked if there is a chance of the company losing its license. "We've been doing this for a couple of decades, we have an unparalleled track record."
Goldstein pointed to Sheldon Adelson's vision for the Cotai Strip and the $15 billion the company has invested in developing its Macau assets.
"So I remain beyond confident that we'll be operating in Macau. I don't think there's any chance whatsoever that we wouldn't be."
Executives on the call were also asked about the potential that the operators may be required to invest in more non-gaming assets, or even assets on Mainland China to help the government achieve its policy visions, in return for a license.
Chief Operating Officer Patrick Dumont said the company welcomes what it may need to do in terms of future investment.
"We would love to invest more. We're very eager to deploy capital into these markets. We think they're very high quality and we really believe in the future. So there's just been a lot of commentary around things that may happen to occur or may have to occur. I don't think anyone really knows. I think the only thing that we're very confident about is our ability to invest, to innovate from the tourism side, and to support the initiatives that have been asked about," he said.
"So from that standpoint, we're ready to do it. But until we have clear direction, there's not really much more we can say."
Sands China reported more than a threefold increase in net revenue in 3Q21 compared to the prior year, though its results were below analysts' expectations. Net revenue was US$611 million, whilst it reported a net loss of US$423 million in the quarter.
The shares slipped on Thursday on concern about the slow pace of recovery in Asia.