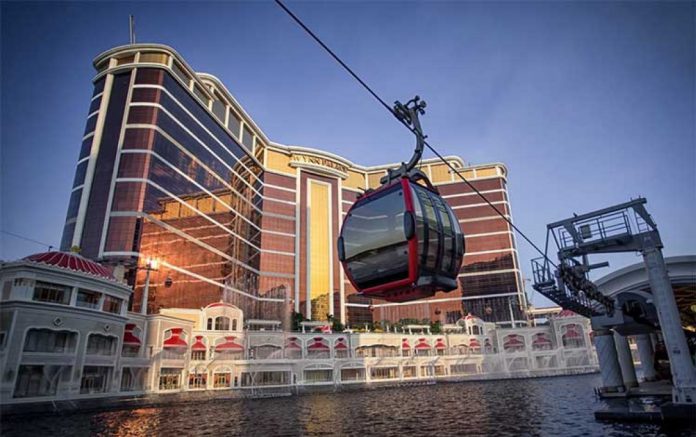 Macau operators focused on the premium mass market are likely to significantly outperform in the short term, while the VIP sector may take another two years to recover, according to Bernstein Research.
The premium mass customer has been less affected by the economic downturn and it also takes fewer numbers to drive revenue, the firm said.
As a result it expects Melco Resorts & Entertainment and Wynn Resorts to be the best performing until visitor numbers increase significantly. In the medium to long term, however, Bernstein still expects mass to be the main driver for the Macau market. 
"Operators like Wynn, which are perceived to be more VIP exposed, may initially underperform, but once the premium mass strength becomes more apparent, we expect investor interest to increase," the note said.
On a recent call Wynn executives were bullish about the trends they had seen in the premium mass market. 
"We've noticed very strong premium mass pickup in both properties, and they are different destinations, but one hasn't grown at the expense of the other. So we're very encouraged by premium mass activity in Wynn Macau and Wynn Palace," President Ian Coughlan said on a conference call with investors. 
"In terms of the type of player, their wallet size, their length of stay, the biggest noticeable factor has been their length of stay. Previously, it was approximately two nights. It's been up to three and four nights over the last six weeks. So we're very encouraged."
The same can't be said for the VIP market, which initially had been expected to lead the recovery. However, liquidity issues among junket operators, coupled with China's continuing focus on capital controls may hinder growth until at least 2023, Bernstein says. 
The size and future shape of Macau's once dominant VIP market has been a subject for much recent discussion. Credit Suisse analysts in a September note pointed out that China is directly targeting gambling activities and not just carrying out a general crackdown on corruption. Its anti-graft drive from 2010 to 2014 hit the VIP market hard as high rollers maintained a low profile. 
"This hurts big players' demand, affects junket debt collection and blocks funding channels for big players. According to the State Council Information Office, it could be a three-year campaign until 2022," they wrote.
Wynn Resorts was less pessimistic, warning the segment is down, but it's not out. 
"As far as junkets, again, lots of conversation about junkets, that business is not dead as some people like to say," CEO Matt Maddox told investors. "We saw it get back to 25 percent to 30 percent of its previous levels. I believe it will continue to consolidate with some of the largest operators, and we will continue to participate in it. 
"So I don't anticipate that the junket business will be back to 2019 levels because it is consolidating and it is shrinking."