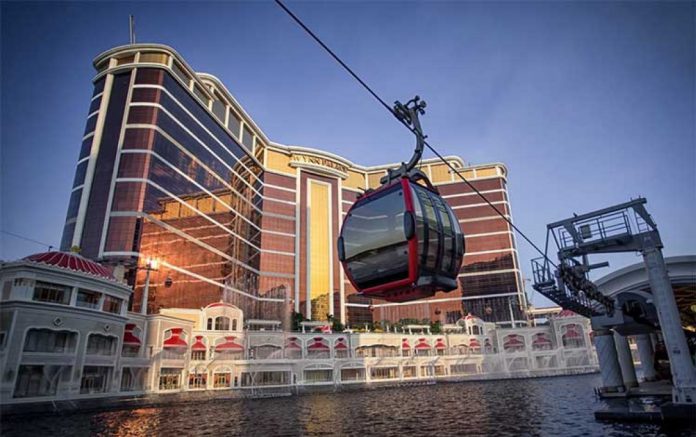 Melco Resorts & Entertainment and Wynn Resorts are expected to outperform their Macau rivals in the next six months due to their larger exposure to the premium mass market, according to Bernstein Research.
In its latest outlook for Macau, Bernstein analysts say recovery has been delayed to the second half due to ongoing travel restrictions, but sees a strong pick up from then.
The firm predicts that overall gross gambling revenue will reach two thirds of its level in 2019, driven by the mass market, which will recover to 75 percent of its pre-pandemic levels. 
The VIP segment will continue to face headwinds and is only likely to reach 50 percent of its prior level this year. In fact, it may still not be generating as 2019 revenue levels as far out as 2025.
Among reasons for optimism, Bernstein points to a rebound in premium consumption and travel spend in Mainland China, indicating that complexity surrounding visa issuance and travel requirements is deterring travel, rather than a lack of funds. 
"The travel related constraints on Macau will not be eliminated until 2H 2021, but there will be strong GGR and visitation improvement once travel capability is back to normal," it said.
It also points to the fact that Macau's operators are achieving "better than breakeven EBITDA" even at the current restricted revenue levels. 
"With stronger recovery projected in mass (and non-gaming), EBITDA profitability growth should rise more so," it said.
However, in the early stages of recovery it will be those focused on premium mass that do better as these clients are not affected by the economic fallout from the crisis and it takes smaller numbers to drive GGR growth.
In this scenario, it also favours Melco and Wynn as it says they have seen relative underperformance over the past year. 
"Sands and Galaxy will also benefit from their expanded focus on premium mass over the next year," it said.
Over the medium and longer term, growing numbers of base mass will drive growth.