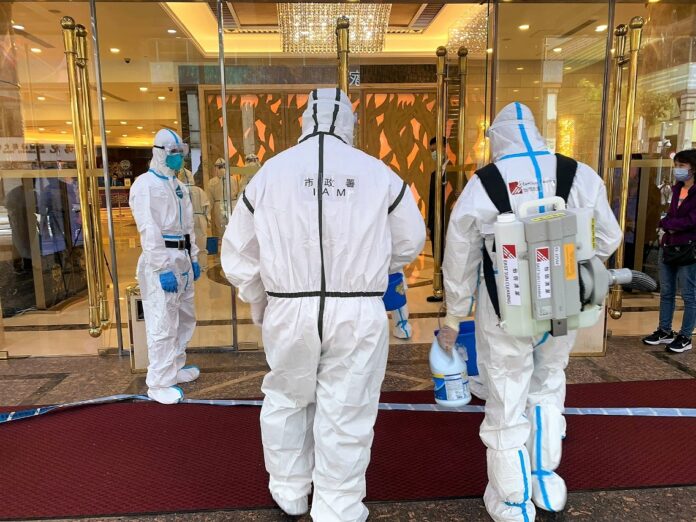 The number of new Covid cases in Macau continued to decline in the latest round of mass testing, although numbers are on the rise again in Mainland China.
According to Macau's Novel Coronavirus Response and Coordination Centre there were 22 new cases in the 24 hours until midnight on Sunday, with 14 of those discovered in those already under medical observation. A further four were close contacts, two came from the citywide NAT testing and two from other population groups within the community.
Since the beginning of the outbreak on June 18, Macau has recorded a total of 1,755 cases.
Chief Executive Ho Iat Seng extended the seven-day citywide lockdown and casino closures for a further five days from Saturday.
The government also announced measures to alleviate the pressure on Macau's small-to-medium-sized businesses, which have been hit hard by the pandemic. It's offering financial assistance of MOP10 billion ($1.2 billion), focusing on subsidizing employees and businesses that have been forced to stop work.
Although the Covid picture in Macau is improving, cases in Mainland China appear to be on the rise again.
The country reported 580 cases on Saturday, a jump from 450 cases the day before. Authorities in Shanghai, whose residents have already suffered months of lockdowns, said the situation remains severe, according to Bloomberg.
New infections in the southern Guangxi autonomous region surged to 244 from 40 the day before and the number in northwestern Gansu rose to 158 from 113, according to the data.
China's economy effectively ground to a halt in the second quarter due to the efforts to beat the virus, expanding by just 0.4 percent.