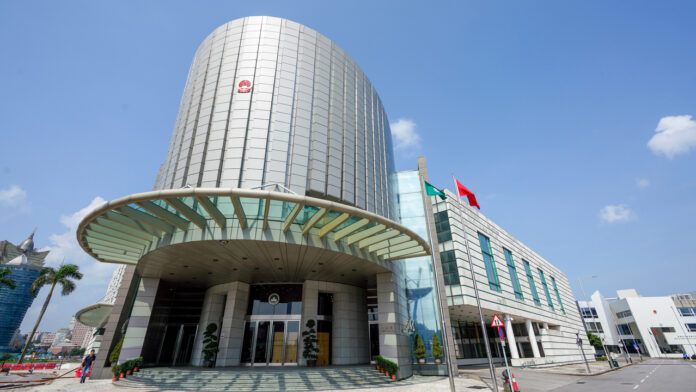 Macau's operators won't face higher taxes or fees as a result of amendments to the city's gaming law, the head of a Legislative Committee reviewing the changes has confirmed.
Andrew Chan Chak Mo told local media that Tuesday's discussions at the committee had focused on the financial obligations of the gaming concessionaires.
Macau's operators pay an effective tax rate of 40 percent, the highest in the region. That is split between a 35 percent rate on gross gambling revenue, with the remaining amount coming from other mandatory payments.
Chan said government officials had confirmed that this rate would not increase further.
Legislators at the meeting also asked whether there could be an increase in the junket commission rate, which is currently capped at 1.25 percent of rolling chip turnover. The question came because the amended law with outlaw any form of revenue sharing with the operator, meaning the gaming promotor can only earn revenue from their commissions.
Chan said that possibility had been ruled out, as the operators already have a high tax rate and raising commssions would make them less competitive.
The review of Macau's gaming law by legislators is being held behind closed doors, but Chan has regularly briefed reporters. Tuesday's meeting was attended by Secretary for Economy and Finance Lei Wai Nong, as well as other government officials.
Wrapping up changes to the gaming law is a necessary precursor to the re-tender process for Macau's casino concessions. The amendments are the largest shakeup for the industry in two decades.
The proposals establish six concessions and abolish the sub-concession. They establish a minimum GGR level to be reached by tables and slot machines, with a special premium that will need to be paid the government if the operator fails to generate sufficient revenue from its assets. If it fails to meet the targets for two years, it risks losing its highly valuable table allocation.
Other elements of the law affect the satellite casinos, requiring that the physical casino premises are owned by the concessionaire. The affected companies have been given a three-year timeframe to come into compliance.
The law also establishes a need for the operators to inform the government of any substantial financial investments and failure to do so may result in sanctions.
This element also came under the legislators' scrutiny this week. Chan clarified that each concession contract will establish a proposed predicted investment volume to be carried out by the operator. Any changes in the amount which is higher than what is proposed in the concession contract will need to be communicated to the chief executive. 
"According to the government, this would depend on the scale of each operator or the different phases of its investment. If its predicted investment is MOP5 billion and the amount is deemed not enough later, it can be increased but this needs to be communicated to the CE," said Chan, quoted by Macau Business.