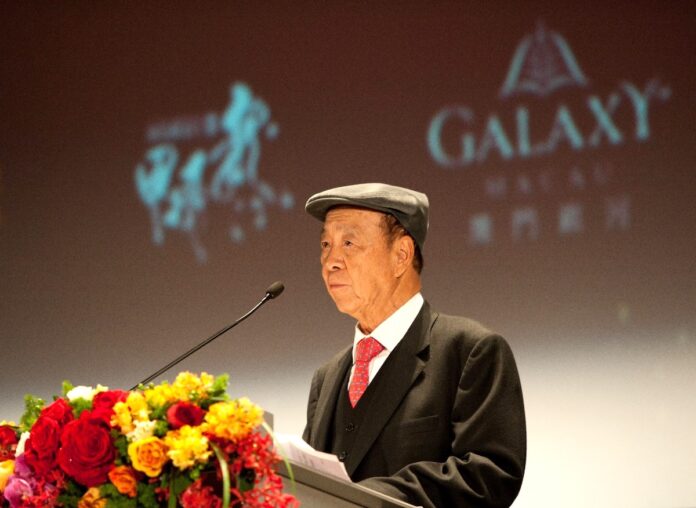 Galaxy Entertainment Group chairman Lui Che Woo has welcomed the government's proposed changes to the Macau gaming law, stating that it will help secure the long-term viability of the sector.
Lui, in a letter attached to the companies 3Q21 financial results, said that the key points within the consultation paper were not a surprise to those who closely follow Macau.
"We believe the suggested proposals if implemented, would improve the regulatory oversight of the industry, increase the sector's transparency, and secure the long-term viability of Macau's most important economic pillar."
Lui also praised the government for containing the most recent outbreak of Covid, including the mass testing of presidents. He noted that the uplift in visitor numbers when restrictions were lifted was a great indicator of pent up demand for leisure, tourism and travel within Mainland China.
The chairman said the group was also pleased with the Central Government's plans to develop the Guangdong-Macau Intensive Cooperation Zone in Hengqin, and was also committed to furthering their efforts in Japan.
"We believe that the gaming and tourism industry will greatly benefit from this master plan which confirms strong support from the Central Government for Macau and its long term growth potential as well as the Greater Bay Area."
"We believe that the future relaxation of immigration between Macau and Hengqin will stimulate further economic activity. We continue to pursue our project in Hengqin and are expanding our focus beyond Hengqin and Macau to potentially include opportunities within the rapidly expanding Greater Bay Area. We, along with Monte-Carlo SBM from the Principality of Monaco still remain interested in the long term prospects of Japan and are confident that they will successfully navigate through the COVID-19 pandemic.