To follow its commitment to non-gaming betting, Macau gaming operator MGM China officially launched its new amenity – a sightseeing cruise on Tuesday.
MGM shares the news via its Facebook page.
The cruise, called "Macau Cruise", departs daily from Barra Pier to Coloane, taking passengers from Macau Peninsula to Coloane while offering the best of both sea and land sightseeing to explore the charm of the two World Heritage Sites of Macau from multiple perspectives and integrating the cultural tourism experience into the community.
The cruise is jointly curated by MGM and the local agency CHIII design. According to MGM, the cabin design combines the World Heritage Site A-Ma Temple and iconic landmarks with maritime elements, blending traditional and modern attractions with a mix of Eastern and Western cultures, elevating the visual experience of the sightseeing cruise with strong cultural narratives.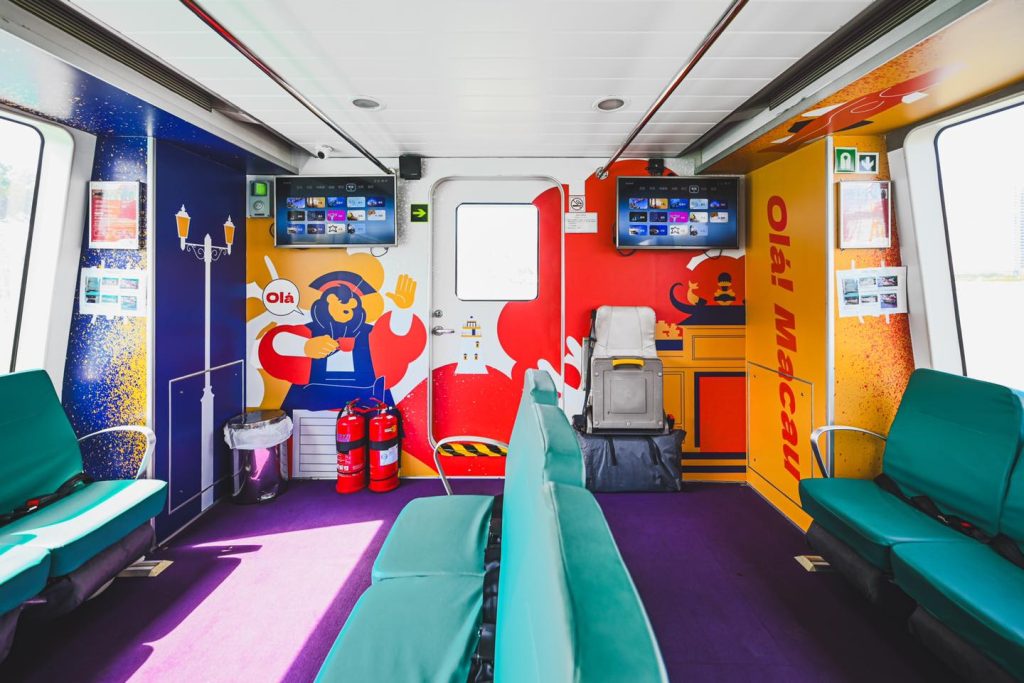 With over 40 seats on board and four roundtrips daily, passengers can set sail on a unique journey to experience the charm of Macau.
The cruise departs from Barra Pier at 2 pm and 4 pm daily and departs from Coloane Pier at 2:30 pm and 4:30 pm daily.
The same concessionaire has been tasked with the revitalization project of 13 buildings surrounding Doca D. Carlos I in the Barra neighborhood, covering an area of about 35,000 square meters.