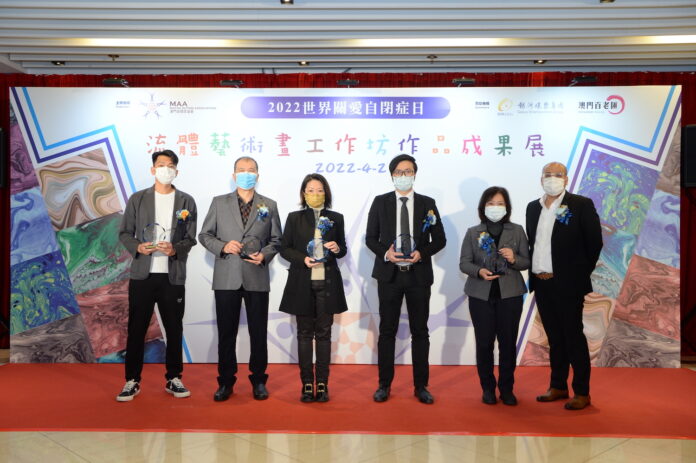 Galaxy Entertainment Group marked World Autism Awareness Day by supporting the Macau Autism Association in its inauguration of the "2022 World Autism Awareness Day" campaign.
The operator hosted a fluid painting exhibition cum workshop held on the mezzanine floor of Broadway Macau. To facilitate community exchanges, GEG also invited members of the GEG Volunteer Team to participate in the workshop with their children, thereby enabling them to deepen their parent-child relationships through arts and to teach by example about inclusion and social harmony.
In addition to the 80 fluid paintings created by the MAA members and their families, the exhibition also featured six pieces of artwork co-created by MAA members and GEG volunteers through last year's inclusive art and handcraft workshops. During the event, GEG volunteers joined the exhibition to experience the unique artistic talent of people with autism and to take a glimpse into their inner world.
Furthermore, GEG volunteers also attended a sharing by Mr. Lam Io Fai, Director General of MAA on the communication skills and experiences with autistic people to better understand them and learn how to engage with them under different situations. Through these activities, GEG hopes to raise volunteers' awareness and support for autistic people, and advocate the spirit of care and inclusion.