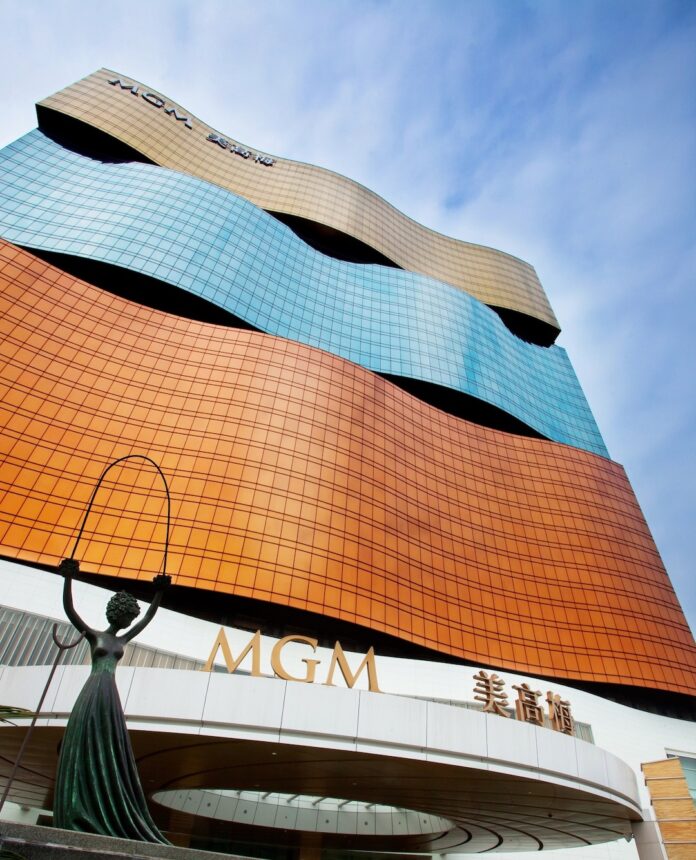 MGM China recorded another month of market share increase in 4Q21, reaching 14 percent – which it said was a record quarter for the company.
The company, which operates MGM Cotai and MGM Macau, said in a quarterly report that it recorded consolidated net revenues of $315 million in 4Q21, rising 3.3 percent from the prior-year period, though it was still down 57 percent compared to 4Q19 due to continued travel and entry restrictions in Macau. 
Adjusted property EBITDAR declined sequentially to $5 million, and was down 88 percent from 4Q20, due primarily to a $23 million bonus reversal in the prior year and a $13 million increase in bad debt expense. This figure was down 97 percent from 4Q19.
The company also noted that VIP table games turnover fell 4 percent sequentially to $1.7 billion, which was 21 percent of 4Q19 levels.
However, the main floor table games drop grew 12 percent sequentially to $1.2 billion and was 55 percent of 2019 levels. 
MGM China ended the full 2021 year with net revenues of $1.2 billion, up 84 percent from 2020, and adjusted property EBITDAR of $25 million, up from a loss of $194 million in 2020.
During a presentation, MGM noted a number of strategic milestones reached in 2021, including being selected as Osaka's integrated resort partner in Japan, and a number of sales and acquisitions of real estate and operations in the U.S.
MGM Resorts chief executive officer and president Bill Hornbuckle said the company remains excited about its long-term opportunities including U.S. sports betting through BetMGM, pursuing "disciplined geographic expansion" through its Japan integrated resort, and reinvesting in its core business to drive sustainable growth.