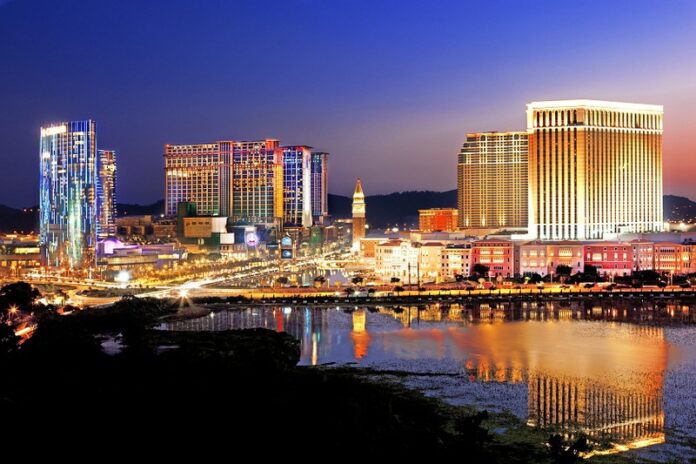 Moody's Investors Service has completed a periodic review of Macau's three U.S. operators, commenting that liquidity is relatively good and their long-term prospects are solid despite the hit from Covid.
However, the credit agency did note that both Wynn Resorts and MGM Resorts are likely to pursue "large, high profile," integrated resort opportunities around the world that may have an impact on leverage levels.
The firm, whose periodic review does not denote a change in credit rating, ranks Las Vegas Sands slightly higher than its rivals in terms of credit quality at Baa3.
Las Vegas Sands rating is backed by "the high quality, popularity, and favorable reputation of all its casino properties along with the company's very strong credit metrics leading up to the coronavirus and positive long-term gaming demand trends in each of its geographic markets," Moody's said.
The company has $2.6 billion of consolidated cash and $3.9 billion of undrawn revolving credit facility capacity versus an estimated monthly cash burn of approximately $355 million assuming near zero revenue and including operations, Moody's said.
It doesn't comment on potential large-scale acquisitions for LVS, even though the company recently sold its properties in Las Vegas and said it was seeking expansion opportunities. 
Wynn Resorts's Ba3 rating is backed by "the quality, popularity, and favorable reputation of the company's resort properties — a factor that continues to distinguish Wynn from most other gaming operators — along with the company's well-established and very successful track record of building large, high quality destination resorts."
The rating also reflects the opinion that Wynn will successfully renew its Macau concession on terms that won't impair the group's credit quality. 
However, Moody's did caution that there are likely to be periods of higher leverage as Wynn pursues large-scale development opportunities. 
It also said the company has limited diversification, with properties in the U.S. and Macau only, which is a potential point of concern.
"Wynn's revenue and cash flow will remain heavily concentrated in the Macau gaming market," it said.  
MGM's credit rating is also Ba3, but is weakly positioned at that level due to the fact debt is expected to remain high for at least the next year. Moody's also pointed out that the company will pursue large-scale projects that will require significant equity investment and debt to finance.
MGM is bidding for a license in Osaka, Japan and is the only contender for that site.
However, its large scale, diversified presence on the Las Vegas Strip amongst multiple customer segments, exposure to regional U.S. markets and its presence in Macau, which Moody's says offers "favourable long-term prospects," support the rating.