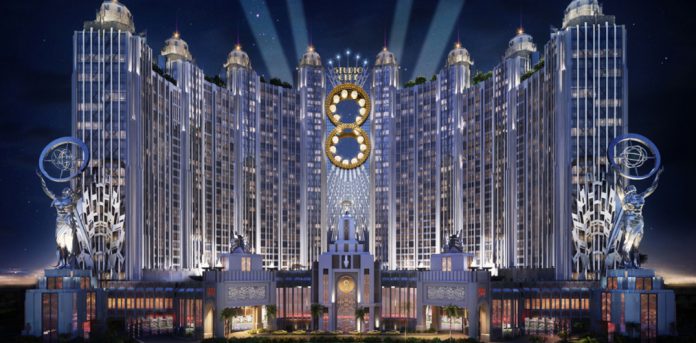 Studio City International Holdings could withstand at least a year of a zero-revenue environment following a $600 million capital raising round, Standard & Poor's said.
Studio City International, which is 55 percent owned by Melco Resorts & Entertainment, on Monday said it would issue $300 million in notes and $300 million in shares sold to existing shareholders at a discount. Melco will commit $165 million to the share issue and its stake will remain little changed.
S&P said it has assigned a B+ rating to the proposed notes.
"The proposed transaction will enhance Studio City's liquidity profile," it said. " Studio City International Holdings Ltd. announced that its existing shareholders, which hold in aggregate over 99 percent of the outstanding shares, have subscribed to the equity offering. The company can now withstand a zero-revenue scenario for at least a year, in our assessment."
S&P is forecasting that Macau gross gambling revenue will only reach 30 to 40 percent of its 2019 levels due to the spread of Omicron and the winding down of junket operations. The firm said that's down from its earlier estimates for the market to recover to about 60-70 percent of pre-pandemic revenue.
The mass market is likely to reach 45-55 percent of 2019 and may recover to near where is was prior to Covid in 2023.