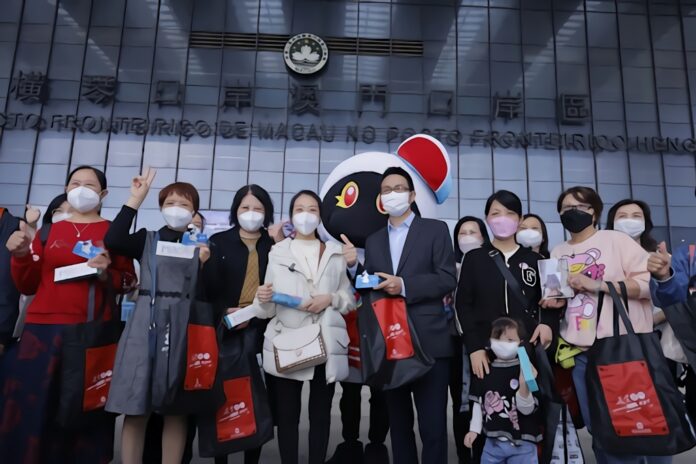 Macau received its first batch of Chinese tour groups on Monday, for the first time in three years as the city continues its push to return to 40 million annual visitors.
In total, six Chinese tour groups arrived, bringing in 135 visitors. Two of the groups were from neighboring Guangdong, while three were from Shanghai and one was from Liaoning. The six groups entered via the Hengqin Port, Hong Kong-Zhuhai-Macau bridge and the international airport.
Macau's tourism body held a welcoming ceremony for the groups from Guangdong and Shanghai.
Group tours and eVisas for mainlanders wanted to visit Macau were canceled in early 2020. With the absence of the eVisa system, mainland visitors have had to return to their place of origin to apply in person for a Macau visa. Group tours had initially been expected to resume in November of 2022, but were delayed by a massive COVID outbreak in mainland China.
Macau's tourism bureau is now attempting to lure more mainland tourists in, offering subsides, travel discounts and promotional packages, including cash coupons to spend on hotels, dining or entertainment. The coupons range from $19 to $37 depending on whether visitors stay one night or two nights in Macau. This deal applies to visitors from Guangdong, with another package for other provinces increasing to $31 per night and $50 for two or more nights.
About 90 travel agencies are currently participating in the scheme.